(editor's note: Lou Melton spoke to the IDB Thursday night and later contacted LC saying that her third question to the IDB Board incorrectly represented her sentiment.  The story and her third question have been changed.  Her questions and comments were paraphrased in the story and not quoted.)
By Alan Johnson, IDB vice chair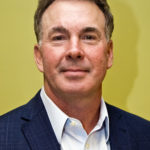 Lou Melton spoke to the Board (Industrial Development Board) during the public discussions section of the agenda.  She stated that there was no educational need for a new high school, and that the whole initiative was being based on the theory that schools drive economic growth.  She posed three questions to the Board, paraphrased:
Has the Board appointed any subcommittees to evaluate options for the school initiative?
Does the Board understand their fiduciary responsibility and have they fully vetted the financial issues of this initiative?
In the event of legal issues, does the Board understand it has the potential for personal liability?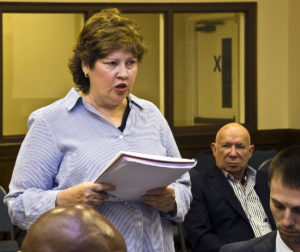 Yehuda Natanel, president of Gilad Development Corp., gave an update on The Lake District (TLD).  Mr. Natanel did conclude his presentation by commending the Board on their actions toward making the new high school a reality.  He stated that a strong, independent, high-performing school system is very important to him and would be to any developer.  He expects the new high school to be a great asset to the Lakeland community.
Shawn Massey of The Shopping Center Group provided a quick update on the financial impact of recent changes to The Lake District master plan.  Due to changes in the economic landscape, they have eliminated retail footage that was reserved for "big box" retailers.  He explained that many "big box" retailers have been impacted by the recent rise of internet sales strategies and are down-sizing.  Additional narrow lots have been added to the residential plan, reflecting a growing desire for this type of housing in suburban areas.  The new plan calls for 345 residential homes, and he has several well-known local builders interested in building in the development.  The net financial impact of the changes is expected to be a 1.8 % increase in total tax revenues.  This outcome will result from a 14.2 % decrease in retail sales taxes, but a 15.8% increase in property taxes, based on the new plan.
The new business section of the agenda was led by Al Bright, Jr. of Waller, Lansden, Dortch & Davis, LLP, attorney for the IDB.  Discussions involved three resolutions giving additional structure to the Board's bylaws and how they operate.
Amendments were made to the bylaws allowing telephonic participation of members not able to physically attend meetings, due to travel, etc…  A quorum must still be physically present and strict guidelines for telephonic participation were outlined.
A Debt Management Policy, very similar to that of The City of Lakeland was discussed. Elements outlined included:  competent counsel, financial advisement, full disclosure, periodic review responsibility and two types of bidding processes that may be utilized to secure municipal funding.
Bright also presented Compliance and Remediation Policies and recommended that they be added to the bylaws. These policies defined audit and compliance requirements, IRS compliance, oversight responsibilities, periodic reports on activity and responsibilities regarding the proper execution of contracts and agreements.
After minor amendments were made to the first resolution, all resolutions were passed unanimously.
Sworn in for new terms on the IDB were Shaun Brannen and Keith Acton, by Vice Mayor Josh Roman.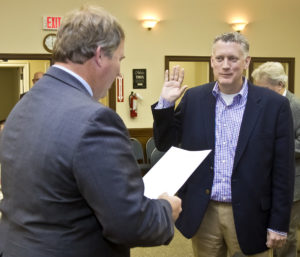 Special meetings next week for LSB, BOC, IDB
The IDB will meet again in special session Tuesday night (12.5.17) as will the BOC (Board of Commissioners).  The LSB (Lakeland School Board) meets in special session Monday night (12.4.17) before their regular work session.  All will be at City Hall.
https://lakelandk12.org/wp-content/uploads/2017/11/12.4.17-Special-Called-Meeting-Agenda.pdf  LSB agenda for 4:30 p.m. Dec. 4 meeting.
https://lakelandk12.org/wp-content/uploads/2017/11/12.4.17-Work-Session-Agenda.pdf   LSB agenda for 5:45 p.m. Dec. 4 work session.
https://tn-lakeland.civicplus.com/ArchiveCenter/ViewFile/Item/722  BOC agenda for 5:30 Dec. 5 meeting.
https://tn-lakeland.civicplus.com/ArchiveCenter/ViewFile/Item/723  IDB agenda, 6:30 p.m. Dec. 5.