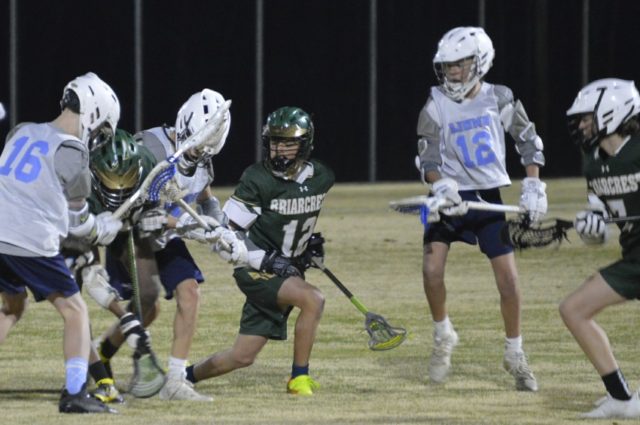 by Matt Wright
Lakeland Prep played its first lacrosse game in school history this evening and while the outcome was not what the Lions hoped for, the future still looks bright.
The Lions fell to the visiting Briarcrest Saints 10-1 at the Lakeland Athletic Annex but coaches see loads of potential. Most of the Lions have never played a lacrosse game, so getting games under their belt is a big step towards building a program. With the new high school opening this coming August, the school wanted to start the program this year for middle school players so they have a year to transition to high school lacrosse.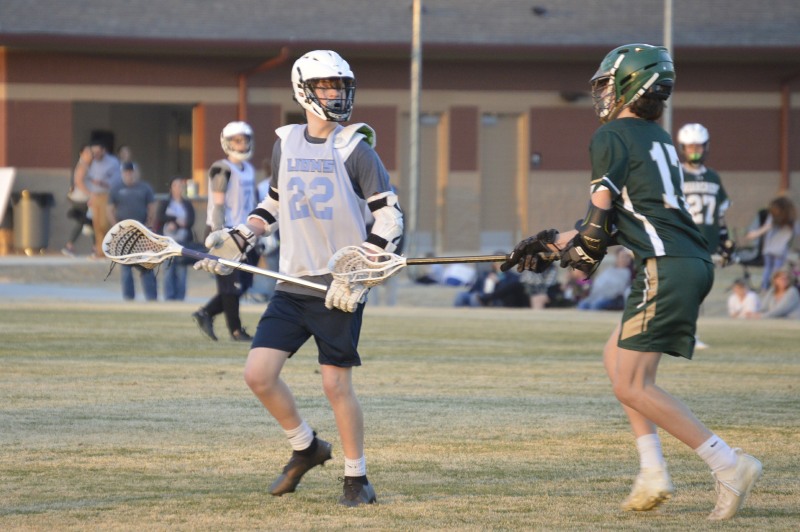 Assistant Coach Brent Cower was upbeat saying Prep did well for their first game but sees room for improvement with the basics, things like stick skills, and general knowledge of the game. "We need to improve on team defense," Coach Cower said while pointing out that Briarcrest won most of the battles for loose balls on the ground. "We'll improve on defense as more games are played."
Lion defenders Tycho Morrill and Colin McNamara played hard and aggressive on defense, showing promise for the new program. Midfielder Whitten Wolfe also caused several turnovers that lead to offensive positions for the Lions.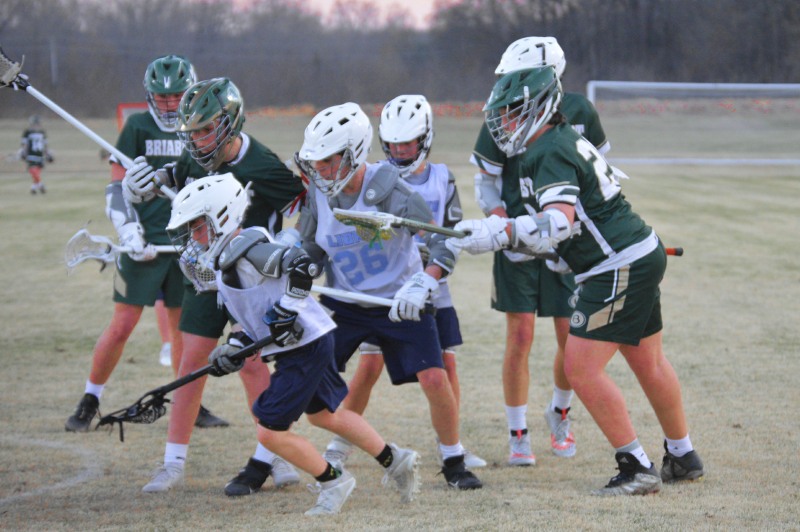 Prep offensive attacker, Jack Red, netted the first goal in Lions lacrosse history when he sprinted in from the left side, shot and scored in the 3rd quarter. "Jack did a good job beating his man one on one to get us a point," Coach Cower said. "But he also had several other shots on goal. He played well."
The Lion's inaugural season continues next week when they travel to play ECS on Monday, March 7th.