Special Report by Commissioner Wesley Wright
For more coverage and a gallery of images go to our Facebook page at: facebook.com/LakelandCurrents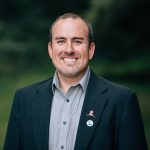 Five years after Lakeland opened its Middle School (LMPS), a crowd was gathered once again to celebrate the opening of a facility. The high school addition (now 5-12 is called LPS) will make our school system complete. Today brought the slogan #makeitwhole to fruition. Still with some finishes that need to be done, we saw it for what it was, a beautiful place of learning for generations to come.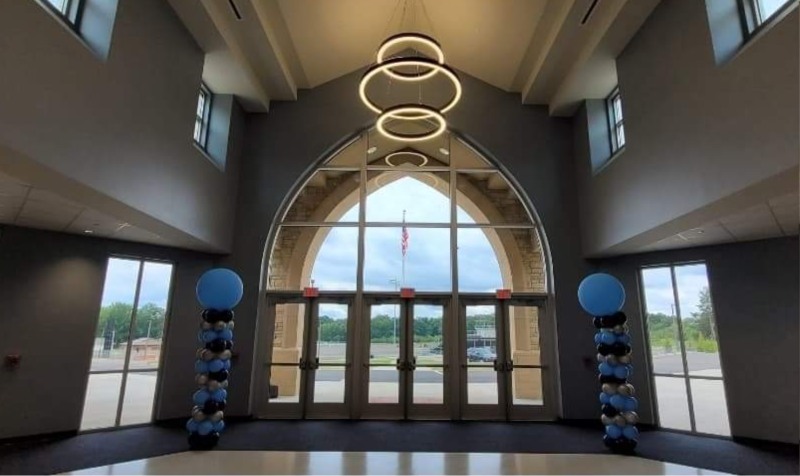 Ten years ago the battle for municipal schools was underway and Lakeland won, but there were some missing pieces. Fast forward to 2015 – Lakeland was still relying on an agreement with neighboring Arlington to provide middle and high school grade education. Both towns had already started to grow and recover from the housing collapse, enrollment and overcrowding was a concern, and efforts to build a middle and high school facility was pursued through a bond vote. That was the first attempt and the bond vote failed, but the need for a middle school facility was imminent, so a school was built leaving the completion of high school hanging in the balance.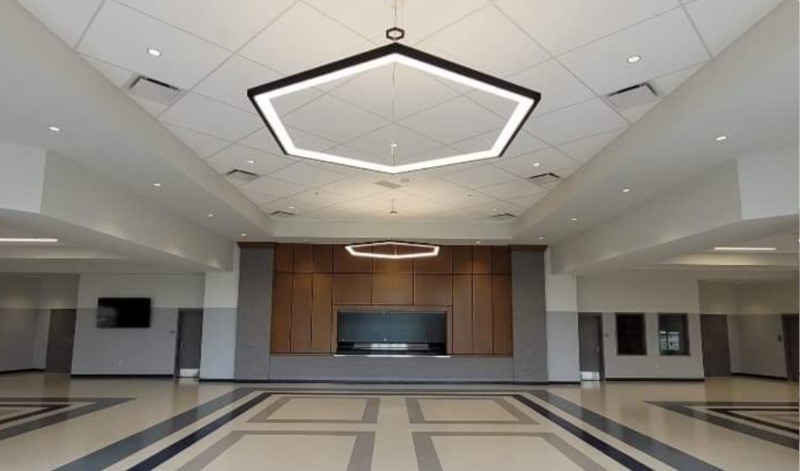 Beginning in late 2017 a second attempt to build a high school was thwarted by a lawsuit. Meanwhile the cost of building a high school continued to rise and the need for our students to have their own facility was even more pressing. Between late 2018 and the Fall of 2019 was the final battle that produced a victory for our children. I've commented that to get the high school built was a "hard fought battle", but that is an understatement. To fully explain all those involved and to appreciate the time and sacrifice would require a book, and that may come, but for today we want to celebrate the momentous occasion.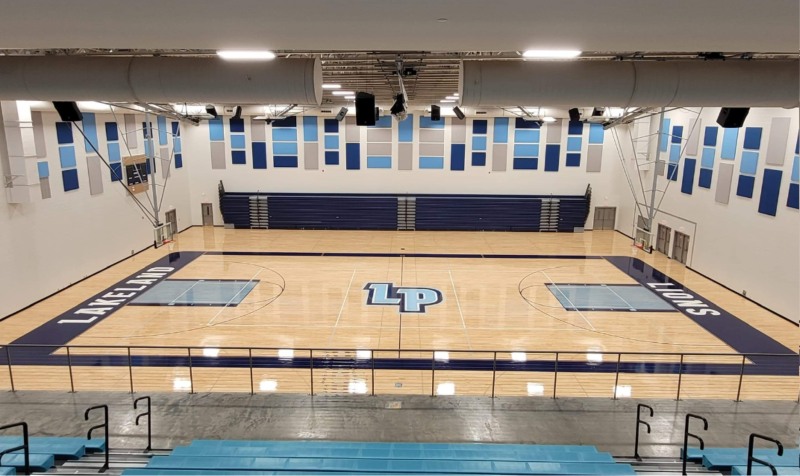 Hundreds listened to Superintendent Dr. Horrell reflect on the event. Elected officials, administrators, teachers and others were all mentioned and it's difficult to name all of those involved that made this a reality. In less than ten minutes we were all entering the foyer deciding on what to see first in the 230,000 square foot facility. Immediately upon entering the gothic arches an office is on your left and straight ahead is the entrance to the collegiate length gym (94 x 50) for 2,000 spectators. The space envelops you and you just start to imagine what a basketball or volleyball game experience may be like.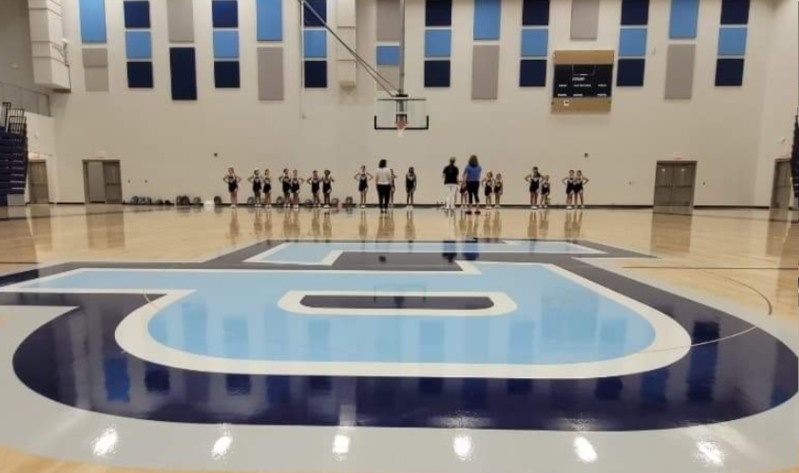 To the right and just down the hall is a world class arts building with a beautiful foyer and auditorium to hold 800 and spacious classrooms for TV Production, Theater, Orchestra, Choir and Band. The Auditorium is designed for productions of many sizes complete with storage for props and an assortment of uses.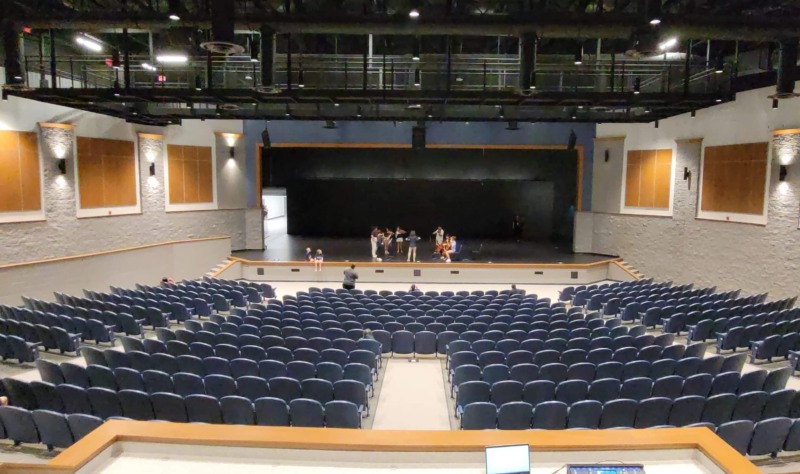 Back the other way, taking a left in the hallway past the primary foyer is the education wing with 50 standard classrooms, plus offices and specialty rooms such as the Health Sciences room. Enveloped by the Middle and High school wings is a courtyard that compliments the new cafeteria facility. Outside are facilities for numerous sports, some to be finished this Fall with 20,000 square feet of buildings. To appreciate the scope of the space one simply must attend an athletic or arts event.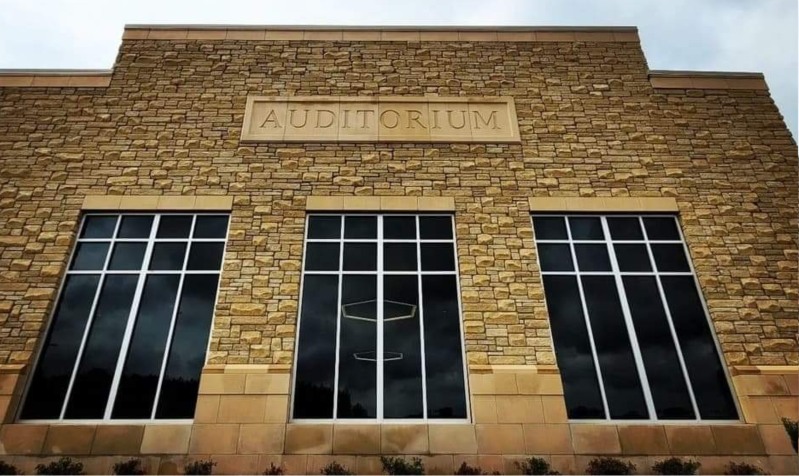 The ribbon cutting ceremony started at 9am and lasted under 8 minutes, but the crowd enjoyed walking the facility for several hours after that. It was a beautiful occasion to celebrate a school that will be a benefit for generations to come.
For some, the magnitude of the moment was still sinking in as they walked the halls; for others, they had been waiting for nearly a decade, but everyone was in awe of the school that was just dirt less than two years ago.