Local high school seniors who are graduating this spring are invited to participate in the senior walk at Lakeland Elementary School. The event, which will be on May 18th at 9:30 am, is for seniors who attended LES during their elementary years.
According to Ms. Teri Hoffman, who teaches Kindergarten at LES and is the event coordinator, the tradition has quickly become a favorite for the seniors, their parents, and the students at LES. "When we started this in 2019, we really wanted the seniors to end where they started," Ms. Hoffman said. "I feel the same today. As we say, once a Lion, always a Lion."
She said the little Lions at LES look forward to this event every year and they're expecting it will once again be a celebration on campus. "Our little Lions love cheering on the graduates. They are in awe of them," Ms. Hoffman said. She also knows what it means to the graduates and the parents because her own son participated in the Senior Walk in 2019. "The Senior Walk was more meaningful (to him) than graduation," she said.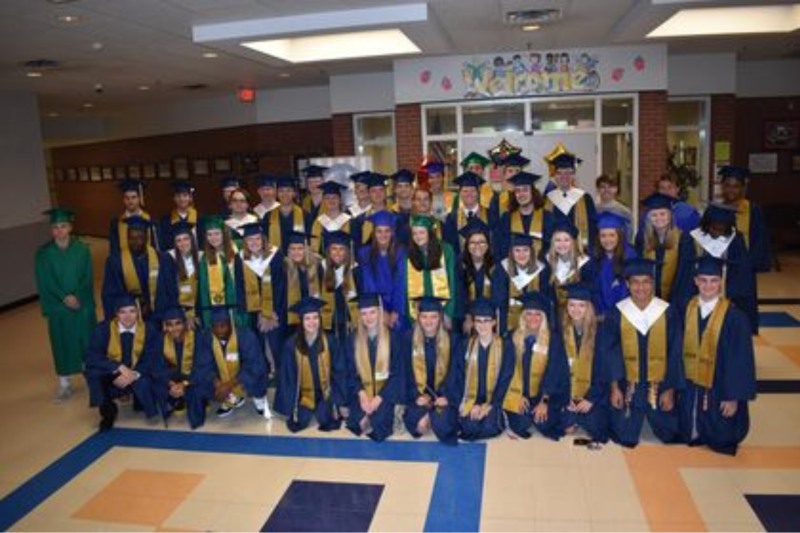 After two years of Covid restrictions, where seniors and students had to remain outside in 2021, while 2020 was totally canceled, the tradition of walking the LES halls will be back this year.
Ms. Hoffman stressed that parents are welcome at the event so they can take videos and pictures of the last time their students will walk the halls of LES.
If a senior plans on attending, they are instructed to wear their cap and gown. According to Ms. Hoffman they will park in the back parking lot and meet in the LES foyer.