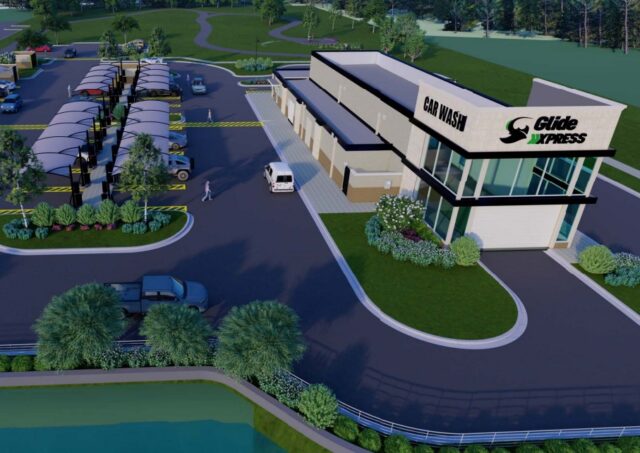 At its monthly meeting on September 15, 2022, the Lakeland Municipal Planning Commission officially approved the final development and site plans for Glide Xpress Car Wash. The car wash will sit on five acres of property located at 8872 Highway 64. Lakeland Commissioner and MPC liaison Jim Atkinson expressed concern over the bright colors seen elsewhere at Glide locations as well as some of the building materials. Remarks were made by a representative from Max Alley Investments, which represented Glide at the meeting, saying development along U.S. 64 had been referred to as "consistently inconsistent." He assured the Municipal Planning and Design Review Committee (MPC/DRC) that it will have high architectural standards but agreed to make some adjustments. The commission approved both the final development plan and site plan apart from the building elevations which included building materials. That will once again be on the agenda for the MPC to review next month.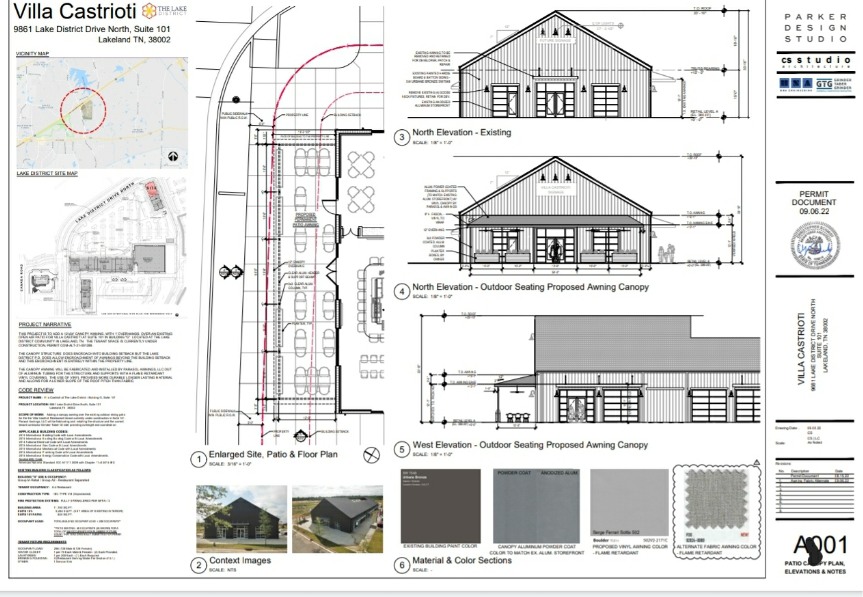 Other items of discussion at the meeting were minor site plans for Villa Castrioti Restaurant which is currently under construction at The Lake District. Committee members felt like that is a promising sign of things to come in the Lakeland development world. Discussion about Villa Castrioti included an awning and materials to be used. They are targeting a fall opening, possibly in November.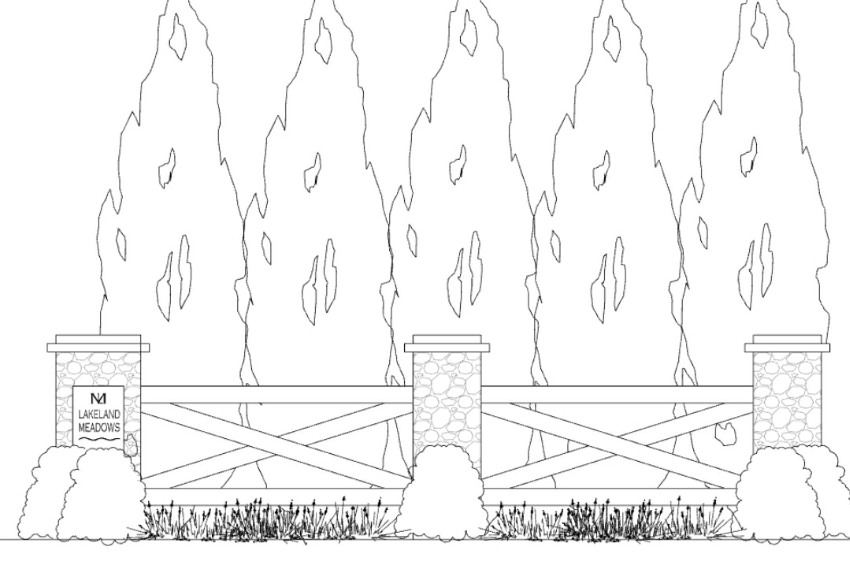 A preliminary development plan for Phase 3 of Kensington Manor neighborhood. That phase will have an additional twenty-seven lots on 13.09 acres. The full build-out of Kensington Manor is estimated to take 10 years. A sign plan for Lakeland Meadows was also discussed among other things (see image above). Lakeland Meadows will contain approximately three hundred homes and will take 10 or more years for full buildout.