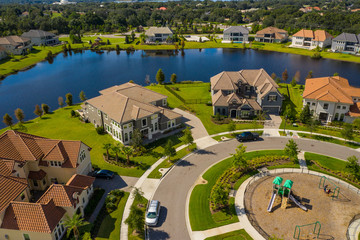 George McCaw is the owner of S.E. Buildcorp LLC in Escambia County Florida, a company that offers residential construction services that include project management, project design, drafting, and renovations. Through his years in the real estate, construction, and renovation businesses, George McCaw has learned the importance of keeping up to date with real estate trends within his area.
George McCaw speaks to how evaluating prevailing trends within the industry is key for helping homeowners and potential buyers realize their options- especially in a hot real estate market. Here, he evaluates a few trends within Florida real estate and what these developments mean for buyers and sellers.
Higher Median Price for Housing
George McCaw notes that many real estate experts have acknowledged the rising housing costs in Florida, leading some to suggest that several areas' markets have become overvalued. Statewide, the median sales price for single-family homes in June was $420,000, up around 19.7% from last year.
There are many suggested reasons for the increasing home prices statewide. For example, low inventory and high demand has been a major driving factor in increasing housing prices, and many buyers are willing to pay cash and above asking. These factors have certainly had an impact on the already competitive Florida real estate landscape.
Florida real estate is a seller's market currently and that is naturally not the best scenario for potential homebuyers who would like to purchase property without breaking the bank. The good news, however, is that factors like increasing mortgage rates could slow demand in key markets, potentially providing prepared homebuyers the opportunity to find housing that they can afford.
Emphasis on Affordable Housing
Last year, there was a huge emphasis on luxury housing in Florida, partially driven by the influx of affluent buyers from California and the Northeast moving to the state. George McCaw recognizes that, while luxury homes will still be sought after by those who can afford them, there will be a greater emphasis on more affordable properties in the remainder of 2022 and beyond.
A large driving factor in the emphasis on more affordable housing will likely be individuals who are looking to explore smaller housing markets to get more bang for their buck. The increasing popularity of remote work and a variety of other influences such as inflation and interest rates have shifted some potential buyers' attention to more affordable, smaller markets within Florida. Areas such as Fort Myers, Lakeland, among others are looking increasingly more attractive when compared to Florida's larger metros.
Inventory Growth in Certain Markets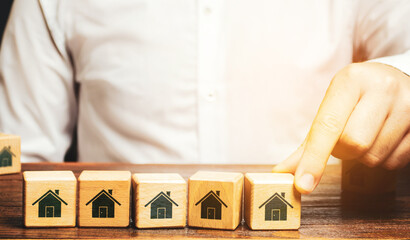 As previously discussed, the low inventory in Florida markets has had a significant impact on housing prices as of late. What some experts are finding, however, is that certain markets are beginning to show signs of stabilizing as inventory grows to meet demand.
Northeast Florida has shown one of the most notable inventory growths within the past month, presenting opportunities for future homeowners and sellers in the area. In Duval County, there was an active inventory of 1,996 homes in June, an 18% increase since May of this year. Regionally speaking, Northeast Florida has seen a 46% gain in condo and townhouse inventory in June when compared to May as well.
One thing that George McCaw notes when exploring inventory within different regions in Florida is that it can be flat or soaring depending on the area. In Boca Raton, for example, the number of new listings was up 36% in July and almost twice as much as this time last year, whereas Parkland and Coral Springs have remained fairly consistent. Similarly, in key metro areas inventory is beginning to rebound as well, but South Florida inventory still appears to be lagging behind the curve.
Inventory growth is a good sign for potential homebuyers in Florida, as they will possibly have an impact on housing prices over time. Sellers too will be able to explore putting their houses on the market for a profit while simultaneously being able to find a place to move afterwards. Increasing inventories often have a domino effect for this reason.
Some Florida Property Owners Explore Migration
Florida was ranked one of the most popular states for move-ins throughout the pandemic, with relatively lower housing costs, taxes, and access to outdoor activities standing out as a few of the most enticing factors. While there are still plenty of people exploring moving to Florida at this time, some experts are finding that people living in Florida are beginning to flirt with migrating to other areas as well.
Florida can be a great place to live, hence why people have been keen on migrating to the state, however there are a variety of factors that seem to be inspiring people to leave. This is especially the case with recent transplants who may have made the decision to move quickly (or even impulsively) during the height of the pandemic.
A couple of the most common reasons new Florida residents have given for relocating again are the pests and wildlife as well as the heat and humidity. The heat and humidity can be a particularly divisive aspect of living in Florida and the south in general, and many real estate agents suggest visiting in the summer to get a real idea of how the weather can get.
George McCaw recognizes that there are a variety of other characteristics of the area that may eventually inspire recent transplants to look elsewhere. The traffic and congestion, hurricanes and storms, and rising cost of living in many of the most sought after areas are often factors that many new residents may not have considered when deciding to move to Florida.
The recognition that some people are eager to move is a relatively new conversation point in the umbrella of COVID-19 real estate developments, and many experts are looking into what it will spell for the market. One potential impact is that it may make key housing markets less competitive for Florida residents who are used to and enjoy some of the areas quirks.
What Does the Future Hold for Florida Real Estate?
Through George McCaw's experience in real estate and construction, he realizes that both spaces are in a constant state of evolution and development. Naturally, this means that the question of what the future holds for real estate within the state is a bit loaded and can vary drastically depending on which areas you are looking at.
Most experts agree that we can expect the market to stabilize in certain cities eventually, but this will depend heavily on associated factors such as inventories and demand. In areas where housing costs remain high and inventory lags, real estate professionals may wonder how long the market can remain in its current state. In areas where inventory is high, demand is lower, and housing costs are tapering off, experts may also consider whether they will stay that way or attract an influx of potential buyers.
Regardless of the current situation in one's area, George McCaw speaks to how knowledge of inventory trends and potential changes will empower both buyers and sellers to pursue their options and make the best choices for their current situation.