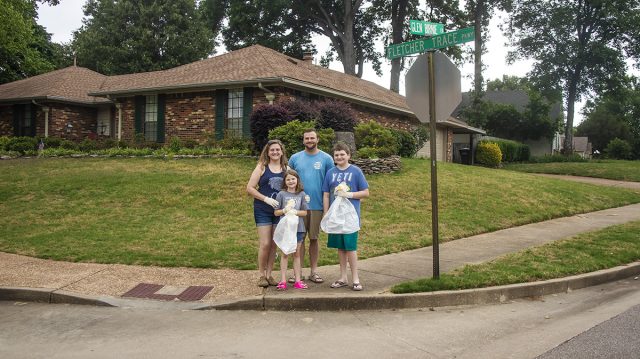 She was inspired by a neighbor to make her residential street a cleaner place.  So she is asking others in the Stonebridge community to join her litter-pickup efforts via SignUpGenius.
Alexa Tutor said her neighbor, Kevin Bowers, mentioned on a community Facebook page that he and his daughter were picking up litter on their walks.
"I was inspired to create the sign-up after one of our neighbors, Kevin Bowers, mentioned in our community Facebook group that he and his daughter had been cleaning up litter on their walks. I thought it was a great idea and I wanted to get the whole neighborhood involved so we can all take pride in our street."
She said she's mostly seen cups, cans and paper trash on the street. "I'm excited to see the neighborhood come together and keep our main street clean!" she said of Fletcher Trace Parkway.
Link to sign up: https://www.signupgenius.com/go/20f0a4faeaa2ca2fb6-fletcher
There are seven Saturdays to volunteer between May 30th and Aug. 22nd and three sections of the street to collect litter.
Section 1 – Davies Plantation Road to Glen Birnie Lane
Section 2 – Glen Birnie Lane to Gainsborough Cove
Section 3 – Gainsborough Cove to S. Highway 64
"Once you sign up for a day, all you need to do is gather your family, a trash bag, and gloves and pick up litter found in your section. You can go at any time of the day that works for you, and go at your own pace! We appreciate your help to keep our street looking nice and clean."
Mrs. Tutor said she would sign for service hours if students want to help with the project.
The Tutor family: husband Chris, son Jackson and daughter Maddie, will join with Mrs. Tutor to take the first section this Saturday from Davies Plantation Road to Glen Bernie Lane.
… Photo by Jim Willis, Lakeland Currents