The last LAMP concert of 2023 is scheduled for this Saturday, September 23. As usual the free concert, which will feature the band Six Feet Thunder, will be held at IH Park on Canada Road in Lakeland but this concert will be different from ones in the past.
Not only is the weather expected to be great for the outdoor event, but concert goers can also take part in a special fundraising treat. The Lakeland Prep Touchdown Club is hosting their first annual Fresh "Catch" Fish Fry benefiting the Prep football program. The Memphis restaurant Soul Fish Café will prepare the meal for the fundraiser. Organizers say the food will be served starting at 6pm. A $20 ticket will get your choice of fried catfish or chicken tenders, french-fries, coleslaw, hush puppies, sweet/unsweet tea, or lemonade. There will be tables set up to dine at or you can bring chairs and eat on the lawn tailgate style! To-go boxes will be available too.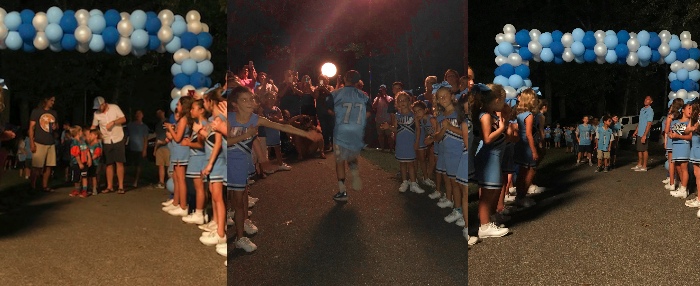 The Lakeland Prep football players and coaches will be in attendance to help with the event. Other Lakeland area fall sports teams from LPS, LES, and parks and recreation teams are also invited to the event so they can be recognized before the concert.
Organizers say tickets are limited and you will need a guaranteed spot to get your plate of food. If interested, you can contact Ashley Red at (501) 804-0501 (ashleyred@gmail.com) or Brittney Buchanan (901) 848-5376 (bb5580@gmail.com). Mrs. Buchanan said with a pre-purchased ticket you can skip the line and head straight to the food.