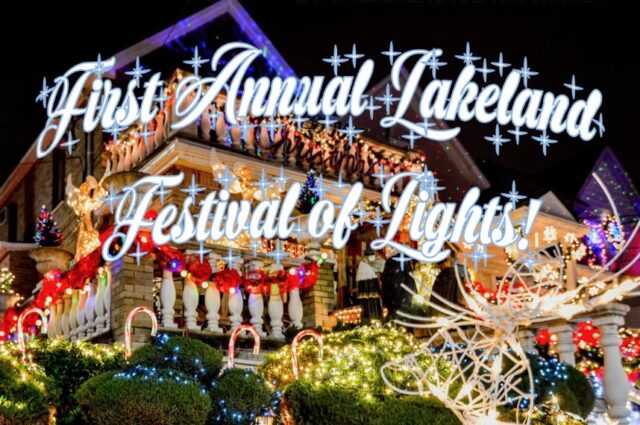 If you haven't already noticed signs with QR codes around Lakeland make sure you take an evening to view some of the wonderful light displays around town. One street in Oakwood Grove might as well be called Christmas Lane. The Lakeland Education Foundation has organized this event as a fundraiser but it brings with it many benefits including the competitive spirit of Christmas light decorating. Registration is still open! Over twenty businesses and homes are currently competing. Voting began on 11/20/22 and runs through 12/24/22.
LEF says to participate it's simple: Individuals and businesses signup by following the link, we ask for a $25 donation to compete. Yard signs with a QR code for voting will start to be delivered to contestants the weekend of 11/19-20. Signs must be displayed for the entirety of the contest. Winners will be announced no later than 12/26/22. Satisfy your inner Clark Griswold and sign up today!
According to the LEF, as of yesterday Sunday, December 4th, "week two of voting for the First Annual Lakeland Festival of Lights has passed and what a great turnout! So far twenty individuals and one business are participating, and we have raised $380! Wow! If you still want to join in the competition, signups are still open."
Follow this link to register: https://forms.office.com/r/K41LrUgjz9
To see a map of all the competitors and to vote for your favorite display, follow this link: https://lakelandchristmaslights.bubbleapps.io/main
Current Standings:
In first place with 125 votes: Sleighin' Christmas
In second place with 80 votes: LewLights
In third place with 45 votes: #Winning
If your favorite is not in the lead, organizers say you still have until 12/24/22 to get your votes in!