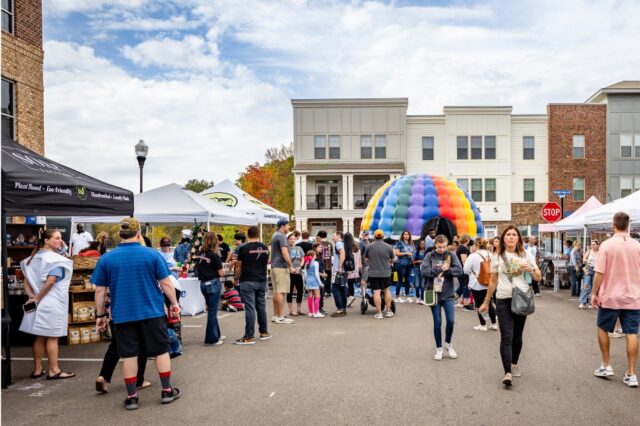 On Saturday, October 28th, a big occasion unfolded in Lakeland, and organizers hope it signals something extraordinary for the future. The Lakeland Arts and Crafts Festival, which was put together by the efforts of the Lakeland Arts Council, took place Saturday at Lakeland Town Square with the help of numerous supporters and participants. An estimated crowd of 2,000 people gathered to enjoy the event, which featured over thirty vendors highlighting the offerings of local and regional businesses.
Attendees took advantage of the opportunity to kickstart their Christmas shopping with a wide array of items, including candles, pet products, and various forms of art. Children also enjoyed the festivities, enjoying sampled baked goods and bouncing on moonwalks. The day concluded with performances by Alexis Jade, Lakeland Prep Orchestra ensembles, and The Greene's—a musical duo comprised of LPS orchestra director Robyn Greene and her husband.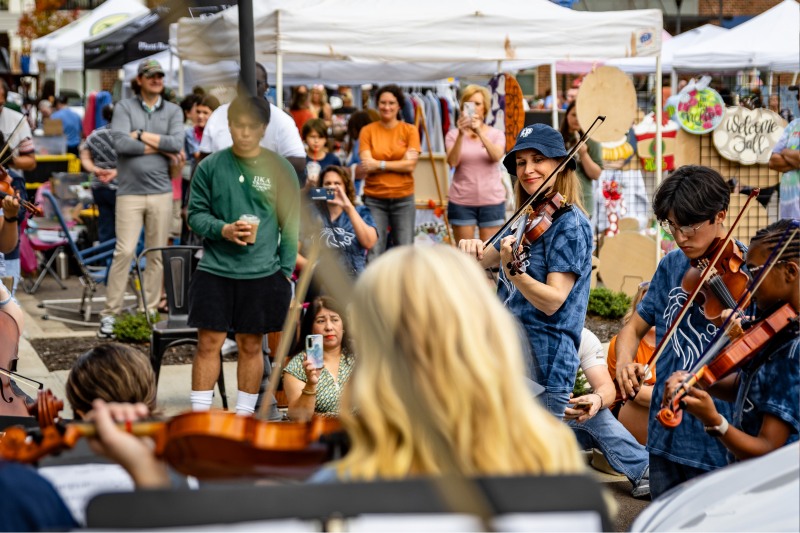 The City of Lakeland played a pivotal role by providing support in parking coordination, accompanied by the presence of the Shelby County Sheriff Office and various Lakeland Prep organizations. The Young Entrepreneurs tent, featuring businesses established by young Lakeland ladies, emerged as a favorite among attendees.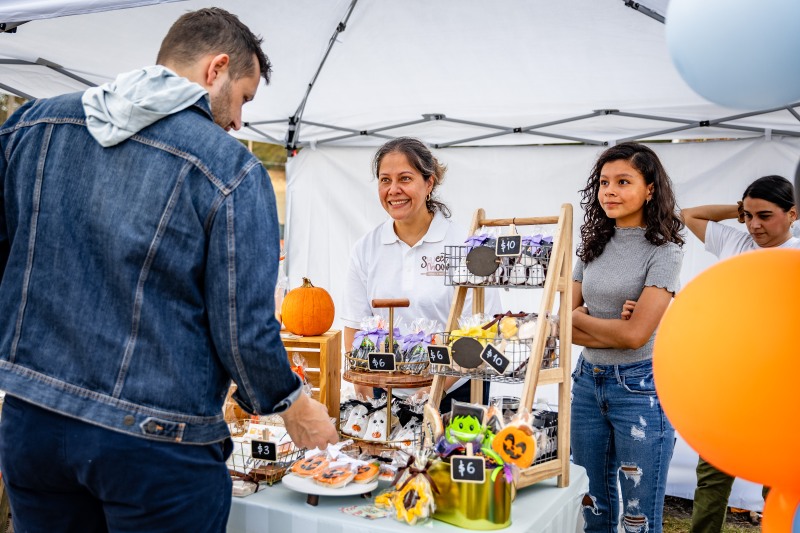 The Lakeland Arts Council board, founded by Wesley Wright, and bolstered by Megan Dupuy, Amanda Paule, Kevin Floyd, and Jim Holcomb have already discussed plans for more events. Future plans include the continuation of the Fall Festival annually in late October and the addition of a Spring event. The success of the Fall Festival validated a long-held community dream which came to life Saturday.
Anticipated expansions involve incorporating more food vendors and musical acts while maintaining the intimate and communal ambiance that resonated with attendees. Despite growth, the council remains committed to a well-coordinated event in a conducive location that allows vendors to effectively showcase their goods.