by Matt Wright
Once again, a proposed development by John Hyneman took central stage at the Lakeland Board of Commissioners meeting on Thursday evening at City Hall. And like meetings in the past, it was once again a source of contention between residents, commissioners, and the developers themselves.
The development, which is called Ashmont, would be located on the 99 acres at the corner of Canada Road and Davies Plantation Road and is billed as mixed-use. That would include homes, senior living, restaurants, and stores among other things. In past meetings, citizens have spoken out against the project and it has failed to receive support from the majority of the BOC. Vice Mayor Michelle Dial and Commissioners Jim Atkinson and Wesley Wright have expressed a variety of concerns with the project, including last evening. Meanwhile, Mayor Cunningham and Commissioner Richard Gonzales have been historical supporters of the development.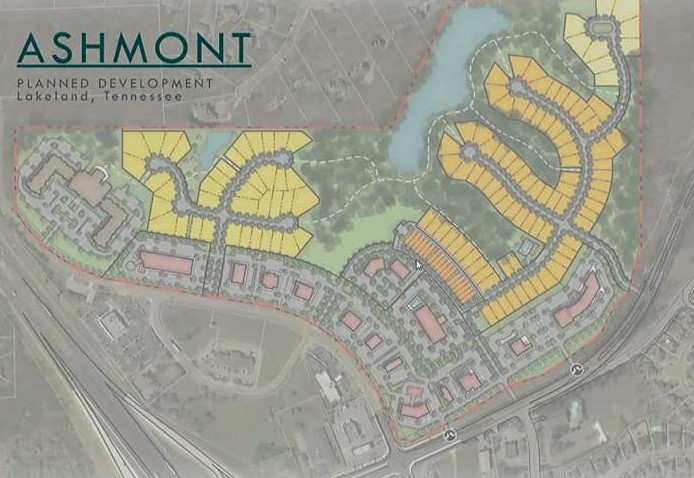 Those lines didn't move much Thursday evening. Keith Grant, with Grant Homes, who would be the home builder in the development told the board they have made improvements based on board feedback. "We've made several transitions from the very beginning of the sketch plan," Mr. Grant said. He cited the addition of a hotel, giving up a gas station and agreeing to road improvements as examples of improvements. Mr. Grant said a hotel and restaurants were already interested in building in the development, but he was unable to share details.
According to Commissioner Jim Atkinson the plan still has a multitude of flaws, including the densely packed neighborhood at the back of the development that would have small homes ranging from 2,200 square feet to 2,700 square feet. It would also include commercial aspects along the road frontage of the property. But the overall plan simply didn't conform to what Lakeland is looking to build. "Our planned development ordinances requires that it goes above and beyond typical zoning. It should increase the standards," Mr. Atkinson said. "But (this) is just a straight zoning type of plan under the guise of a planned development. It's more multiple use, not mixed-use because it's not connected and mixed together," he said. Commissioner Atkinson said this development is more like development on Germantown Road or Highway 64, something Lakeland wants to avoid. "This is a Highway 64 development pattern, there's no denying that," Mr. Atkinson told the developers.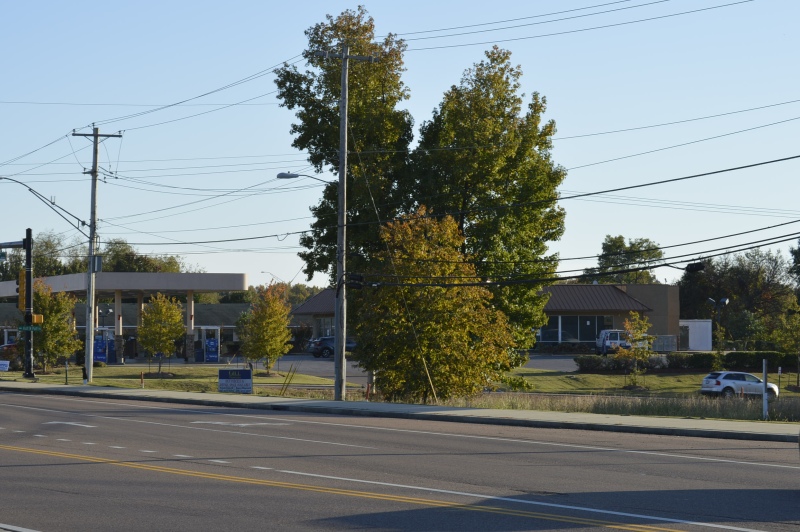 In a strange turn of events, Mr. Grant said based on that feedback he would like the board to table the discussion and not take a vote so they could rework the plan. However, Mr. John Hyneman stood from the crowd and came to the microphone clearly frustrated. "I want a vote tonight," he said. "I've been to this thing for 2 and half years. I kind of need a vote. If it's a no I'll go home and forget it," he told the BOC. Mr. Hyneman said he's spent $200,000 over time on this plan and that he planned on recouping that cost somehow. "I've got money in this deal and I'm going to get it out someway," he told board members.
Commissioner Richard Gonzales spoke up in defense of Mr. Hyneman and his development. Mr. Gonzales told board members, and the crowd in attendance, that Lakeland needs to lower their standards for development. "Our expectations are too high. We're Lakeland, TN. We will never be Franklin (Tennessee). We will never be some quaint little town in Georgia," Commissioner Gonzales said. "We've got to keep that in mind." Mr. Gonzales also said Lakeland was being "left in the dust" by Arlington but gave no specific reasoning for that statement.
After more discussion, and feedback from City Attorney Will Patterson, the BOC did indeed agree to table the discussion until next month's BOC meeting. A final vote on the development is expected at that meeting.