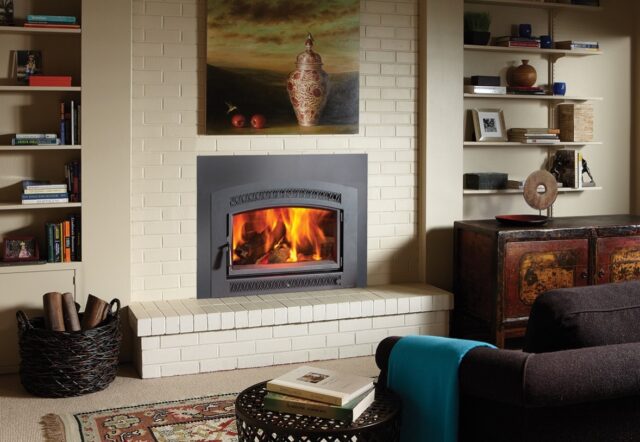 Dean's Stove and Spa, established in 1979, is one of the largest outlets on the east coast for wood and pellet stoves, pizza ovens, spas and outdoor firepits. In the following article, Dean's Stove and Spa explains the importance to heating your home with wood or pellet technology, and why especially in today's economy they provide the best bang for your buck.
Wood burning stoves may seem like a messy, hard to manage, bulky apparatus, but they are actually beautiful, aesthetic focal points in a home that have a multitude of fantastic benefits.
Dean's Stove and Spa says that wood burning stoves and fireplaces are an excellent choice for heating your home for several reasons. The technology has significantly advanced and is by far, superior to stoves our elders once had. The EPA is now even allowing for federal tax credits due to the state of the art efficiency of these products. They are cheaper to operate than a furnace, and are foolproof even in emergency situations like power outages.
A wood burning stove may not be everyone's first choice when choosing a supplementary heat or alternative for fuel oil, but it should be. Dean's Stove and Spa explains why.
Emergency Situations
One of the most important aspects a wood burning stove offers is security during emergency situations. Power outages occur for various reasons, and a wood burning stove is the most reliable option for heating a home regardless of power. Wood stoves and/or fireplaces can be manually operated and don't need electricity to push heat. This means that no matter how long the power may be out for, the temperature of your home won't drop and you and your family will always have heat.
As an added benefit, the fire of a wood burning stove can be used to cook food during extended outages or emergencies. Though food will need to be cooked with care because of the high heat output of a stove, they are one of the only ways to put warm food on the table during an emergency situation.
Monetary Savings
Dean's Stove and Spa says that given the skyrocketing price of oil and gas lately, a wood burning appliance makes a lot of sense. Since wood burning stoves and fireplaces cut energy bills by up to 30%, the savings potential is quite high. Wood burning units can even increase home value between 5-7%. Dean's Stove and Spa explains that there are two reasons for this difference in cost.
First, wood is cheaper to burn into fuel than just about every other source, including gas. Second, and maybe the most important, you always have a fuel source with the resource all around you. You never have to worry about fuel shortages and price incearses to keep your family warm. American fireplace manufacturers have made such advances in wood burning technology and efficiency that customers can see a return on their investment within a few years.
Dean's Stove and Spa says that the lower energy bills will continue to rise in importance in people's lives due to the ever-increasing pressure for greener energy sources. Plus, given how much the political climate and world affairs has influenced energy costs and availability lately, wood burning products offer even more value when it comes to financial stability.
Energy Efficiency
Dean's Stove and Spa explains that wood burning stoves are highly efficient appliances. In fact, Gas or electric heat use significantly more electricity to run at 4 and 11 kilowatts per hour, wood is just 2.5 when a blower is in use. Wood, a natural material, and found on most properties, doesn't get much "greener" than that.
Theres been a whole lot of talk and trends regarding wood burning stoves and fireplaces recently. HETAS, the official government body for the approval of biomass and sold fuel heating appliances, are installing 60% more wood burning products than they were just seven years ago. Dean's Stove and Spa is the largest outlet in the United States for leading American fireplace technology manufacturers, Lopi and Fireplace Xtrordinair. And what may be the most popular, their product lines offer several, both wood and pellet appliances that are so efficient they are eligible for a 30% Federal Biomass Tax Credit which includes installation.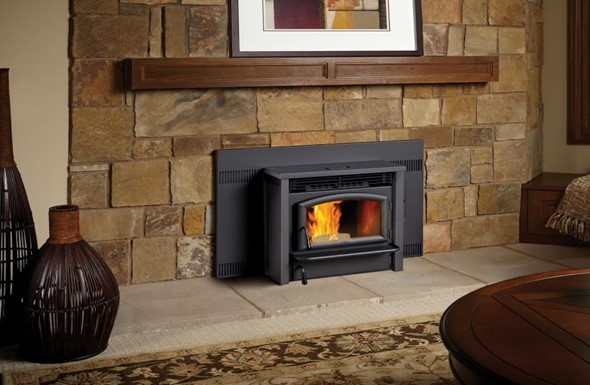 Smaller Carbon Footprint
Wood burning appliances are an excellent choice for the environmental conscientiousness as well. Dean's also gives back to the environment themselves through One Tree Planted, a reforestation non-profit that helps rebuild forests and restore biodiversity all around the world.
Dean's Stove and Spa only sells pellets that are made from rejected tree lumber that would normally be tossed in a landfill and is instead turned into ultra premium pellet fuel.
Dean's Stove and Spa says that wood is a wonderful heat source since it produces the same amount of carbon emissions whether it is burned in a home or decomposes naturally. Plus, wood is a renewable resource, so stoves are a sustainable alternative to things like gas and oil.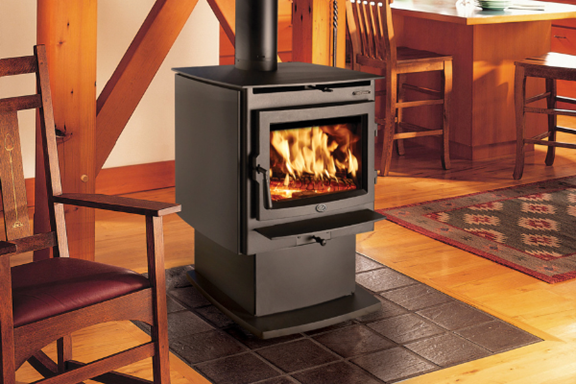 Final Thoughts
Wood burning stoves and fireplaces are increasing in popularity for a reason. Dean's Stove and Spa says that there are many misconeptions about pellet and wood burning both and the facts are there if you look into the subject. From their energy efficiency and cost-savings to their benefits for the environment and peace of mind during blackouts, it's hard to decide which benefit ranks at the top of the list. There is no ambiance or warmth quite like a wood fire.