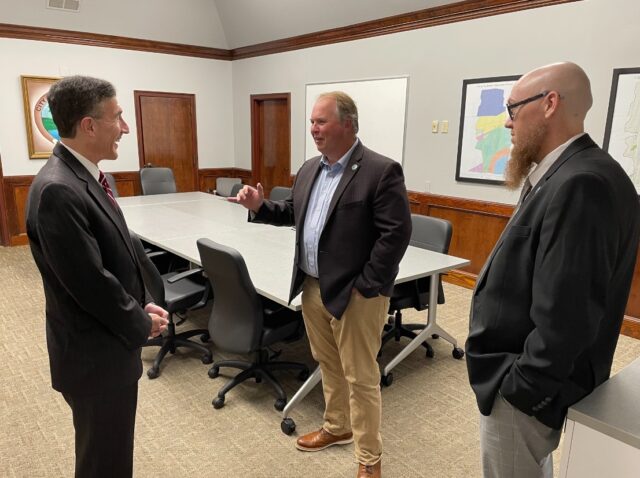 On Monday, January 23, 2023, US Representative David Kustoff stopped by Lakeland City Hall to meet with Mayor Josh Roman and City Manager Michael Walker. Rep. Kustoff, a Republican, has represented Tennessee's 8th Congressional District since 2017, which includes Lakeland.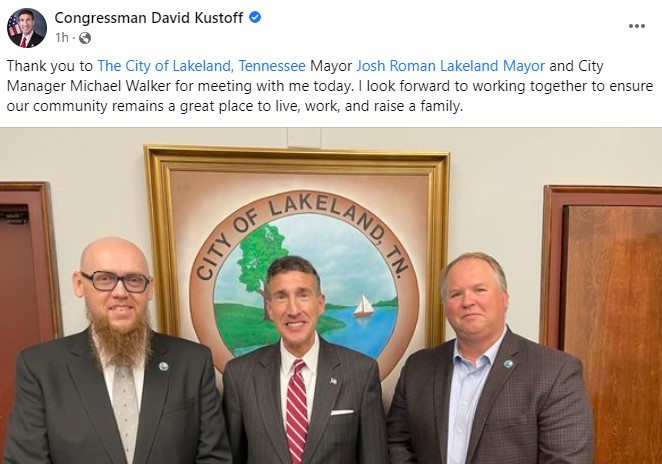 According to Mayor Josh Roman the Congressman wanted Lakeland to know he's working hard on the Ways and Means Committee to make the Tax Cut Jobs Act permanent. Mayor Roman updated the Congressman on areas of growth in Lakeland as well as some needs. "I highlighted many areas of success our city is enjoying from current and future projects to the solid foundation our Lakeland School System is building," Mayor Roman said. "He was also very quick to share contacts with me when I asked for advice on topics like reaching out to Tennessee Highway Patrol for increased coverage on our strip of I-40," he said.
Mayor Roman said ongoing communication between Lakeland and Rep. Kustoff's staff can be expected.