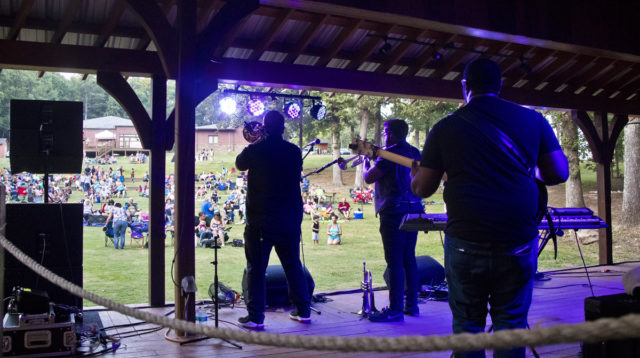 by Carmen Greger
Come out and join your neighbors at the Lakeland Athletic Complex this Saturday night, August 22nd, for a great community night of family-friendly festivities, food, fun, and live music from Funk & Horns. The free event is scheduled from 6:30 to 9:30pm.
Food trucks will be available including Memphis Dawgs and Miccos Sno Cones. Both will be ready to satisfy your appetite while you're taking in the tunes under the beautiful night sky.
The weather is expected to be pleasant, so plan to bring your friends and make some new ones in the process.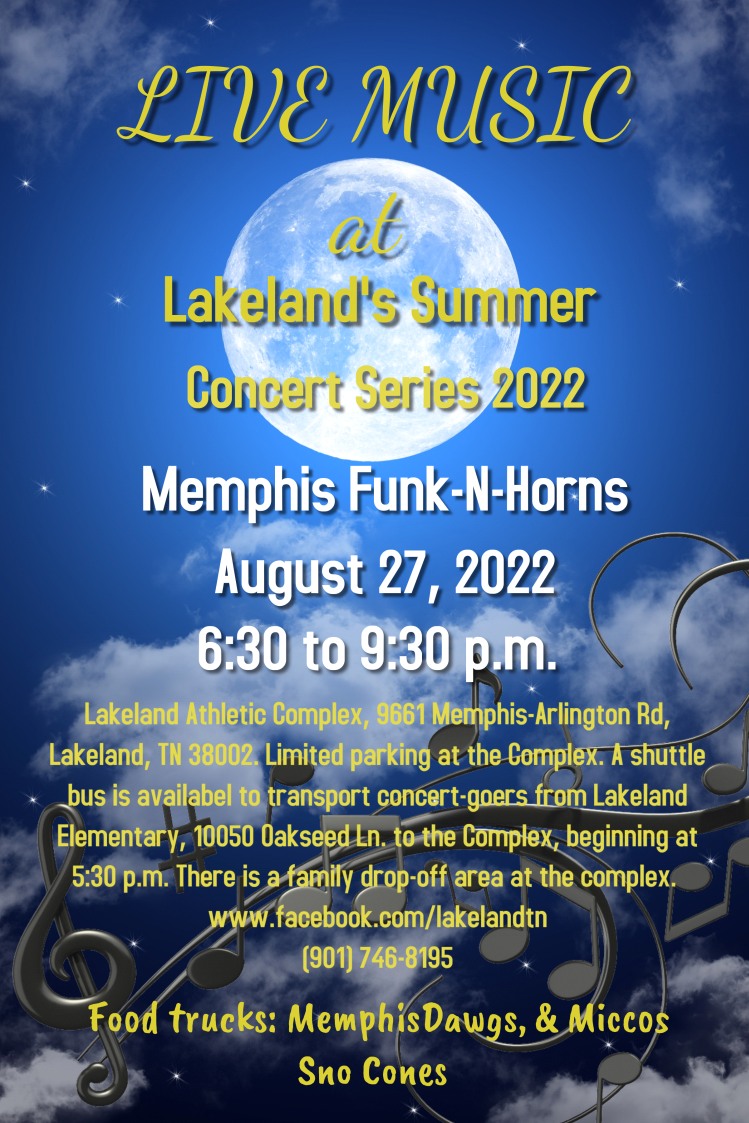 The Lakeland Athletic Complex is located at 9661 Memphis Arlington Road, but parking is limited. Shuttle buses will run from Lakeland Elementary School starting at 5:30pm to help alleviate parking issues at the complex.
For more details, please go to out www.facebook.com/lakelandtn or call 901.746.8195 for more information.
We would love to see your pictures from the event! Tag the Lakeland Currents Facebook page and we might repost your picture!