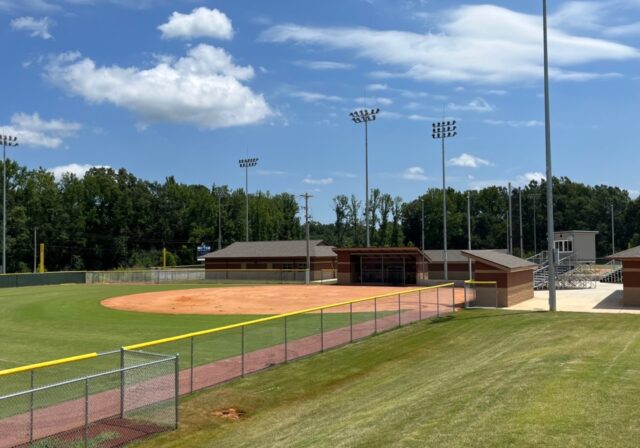 In a Lakeland Parks and Recreation meeting held on Monday evening, July 12, members of the parks board discussed the subject of athletic facilities. Specifically, the use of athletic facilities that are currently part of Lakeland School System. According to Commissioner Michelle Dial, who is the liaison to the Parks and Recreation board, a meeting is held every summer between the city and the school system to discuss a partnership allowing the city to use school athletic facilities when possible. Historically, the city has used the Lakeland Prep football field for youth football games as well as Lakeland Elementary and Lakeland Middle Prep for recreation basketball games.
Commissioner Dial said while usage of football and basketball facilities would be requested once again, the city would also like to partner with the school system to use the Lakeland Prep softball and baseball fields in the future. Other than a small t'ball field behind city hall, Lakeland does not currently have a softball or baseball field even though there is demand for both sports in Lakeland. "I'm looking forward to continuing the collaboration between the City and LSS in regards to utilizing their facilities for city recreation sports," Commissioner Dial told Lakeland Currents. "As we move forward improving and adding to our city sports infrastructure over the next few years, it is wonderful to have LSS's support in sharing theirs with us!"
Lakeland Mayor Josh Roman said the city wants to offer recreational softball and baseball programs in the near future but until the city constructs their own facility for those sports a temporary solution would be needed. "Looking ahead at possible budgetary needs it looks like we may be able to allocate funds in fiscal year 2025 giving us our own Lakeland baseball and softball fields in the fall of 2026," Mayor Roman said. "Hopefully the (Lakeland) School System can help us out for a few years in between," he added.
When reached for comment, Lakeland School Board member Keith Action said he was not familiar with the situation. School Board member Jeremy Burnett said while he valued the partnership with the city, he would refer Lakeland Currents to the Superintendent for comments.