According to Yehuda Netanel, developer of The Lake District, Chick-Fil-A will begin construction in September of 2023.
The Lake District, which is located at I-40 and Canada Road, announced an agreement to bring Chick-Fil-A to the $400 million mixed-used development in December of 2022. Since that time Chick-Fil-A has worked with the city to get plans approved for their Lakeland location. However, the delay has been longer than anticipated due to an existing agreement with Starbucks, who's also located in The Lake District. Mr. Netanel told Lakeland Currents that Starbucks has the exclusive rights to sell coffee on "property that fronts Canada Road." Since Chick-Fil-A sells coffee and will be located on Canada Road as well, an agreement between the parties was required. "The agreement has been signed with Starbucks clearing Chick-Fil-A for coffee sales," he said.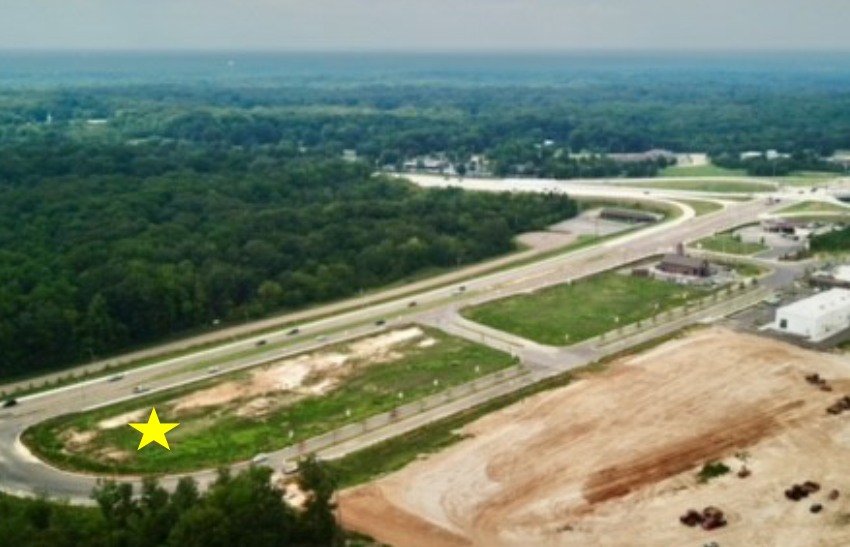 "With the agreement in hand, Chick-Fil-A says they anticipate starting construction sometime in the middle of September, depending on weather and some other factors," Mr. Netanel said. Lakeland Currents reached out to Trey Moore, the Director of Real Estate for Chick-Fil-A, for a comment but Mr. Moore's voice mail is full at this time.
According to Chick-Fil-A plans, the Lakeland location will be the largest in Shelby County. The parking area will encompass a total of ninety-two (92) spaces, including four (4) designated for handicapped individuals. While the Lakeland Land Development Regulations permits a maximum of seventy-nine (79) spaces, the fast-food giant successfully obtained a variance from the Lakeland Board of Appeals granting an additional thirteen (13) spaces. Not only will the Lakeland Chick-Fil-A have plenty of parking for customers dining in, but there will also be multiple spaces on the south side of the property reserved exclusively for pickup orders.