Carrington Oaks Coffeehouse is officially open in Lakeland Town Square on Highway 70. Carrington Oaks joins Field Insurance and The Exercise Coach as establishments in the vertically integrated Lakeland Town Square. This restaurant offers breakfast and lunch with an assortment of baked goods, sandwiches, coffee, and other beverages. The lunch menu has a chicken sandwich on sourdough with a range of cheeses to choose from just as an example. According to the owners, they will be open from 7am to 4pm on weekends and 6am to 4pm on weekdays.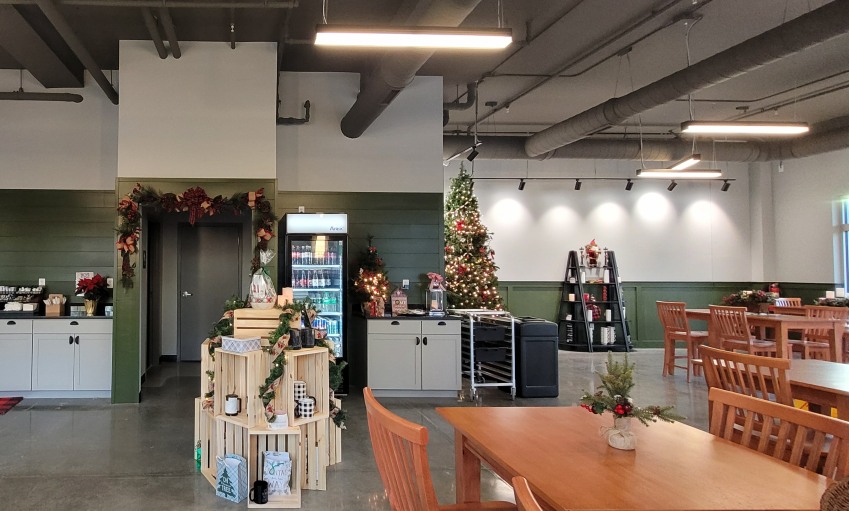 Owners feel the proximity of Lakeland Town Square to many established neighborhoods is advantageous. Around the corner will be another eating establishment, The Owners Box, which is getting close to opening. After those openings, Margaritas restaurant will be opening in 2023. The balance of dining options in Lakeland Town Square looks even more promising for phase 2, which is currently under construction, and the outparcels on Highway 70 including a two-story restaurant and bar.
It is safe to say Carrington Oaks will be frequented as a meeting place for years to come, something Lakeland could use.