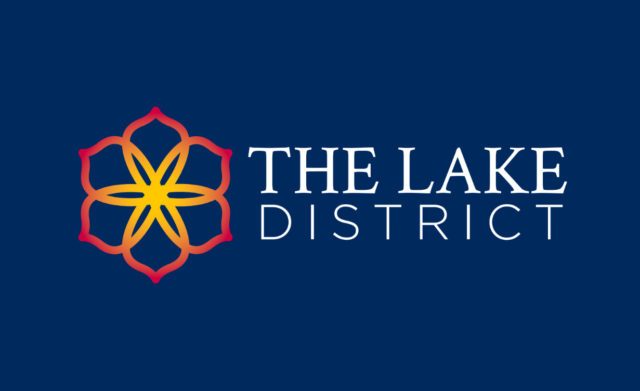 The Lake District (TLD) announced today (11.1.18) six more tenants have committed to the development at I-40 and Canada Road including a Letter of Intent (LOI) from Hollywood Feed. A feature of the pet store is to include an area to help rescued cats and dogs.
Yehuda Netanel, owner of Gilad Development Inc, TLD's developer explained, "There's so much to celebrate, over 100,000 square-feet of retail space has been committed to by tenants!"  He noted TLD is the largest economic development project in Shelby County.
Phase 1 of the commercial development is expected to open next year.
In addition to Starbucks, Malco Theatres, Gould's Salon and Spa, Osaka Japanese Restaurant and The Stock Market Supermarket, six more tenants have committed to The Lake District.  Mr. Netanel said new commitments include:
Gloss Nail Bar

Brick House Fitness

Mojito's Latin Restaurant

Crave Bistro

Crave Sweets

A signed LOI from Hollywood Feed – which will have a section of the store dedicated to helping rescued cats and dogs from shelters in the Mid-South find their new forever homes.
Director of Development Maggie Gallagher, said, "We're beyond excited! These businesses have their eyes on the future of retail.   They joined us because they know The Lake District is designed to create memorable experiences."
Brokers Shawn Massey of The Shopping Center Group, Max Hamidi and Ginny Dunn of Sperry CGA, The Magellan Group have been working with Mr. Netanel and  Mrs. Gallagher to secure retailers.
Mr. Netanel continued, "Residential excitement has been overwhelming as well. We have home reservations for 50% of phase 1. Home buyers have already started the design process and can expect occupancy by March 2020."
Billy Rodgers of Crye-Leike Realtors is the exclusive agent. Those interested in building their home at The Lake District can contact Mr. Rodgers at 569-2274 or email Billy@TheLakeDistrict.us.
The Lake District also has an Office District with up to 75,000 square-feet of corporate office space. Mr. Netanel said, "The Lake District provides the perfect atmosphere for corporate headquarters. Imagine sitting at your desk, looking out your window and taking in the stunning views of our 10-acre sapphire lake."
Mrs. Gallagher added, 'Forget the long commutes to outdated buildings with views of parking lots.  Life and work are better at the lake.   Now you never have to leave it."
TLD partnered with Colliers International to represent all office space. Ron Riley, senior vice president of asset services at Colliers International, said, "This partnership is a seamless fit for us. We pride ourselves on being innovative and value-driven, and that's exactly what The Lake District represents."
One of the more frequently asked questions from the community is "What is happening on-site?"   Mr. Netanel was excited to explain, "Erosion control is complete which is a time-intensive process with the engineers. Don't stand too close though, trees have already started coming down. We are also literally paving the way to the lake with the grading of our main road, Lake District Drive."
He said more exciting news is expected before the end of fall and continue into the New Year with phase 1 of the commercial development set to open in 2019.
For more information on TLD, visit www.thelakedistrict.us and follow @TheLakeDistrictTN on Facebook said Mr. Netanel.
Retailers can contact Maggie Gallagher, Director of Development at 229-9690 or Maggie@TheLakeDistrict.us
Particulars about The Lake District from Mr. Netanel:
Phase 1 of commercial development is set to open in 2019.   The Lake District is an upscale 160+ acre mixed-use community surrounding a 10-acre lake and waterways in Lakeland. Designed as an urban village, The Lake District is a walkable, luxurious community with elegant water features threaded throughout its five premier districts: Inline Retail District, Main Street District (boutique retail, chef-driven restaurants and cafes), Hotel District (two modern hotels, one with lake view), Pad Sites and Office District (75,000 sq. ft. of office space with lake views), Residential District (age-restricted living, downtown-style lofts and custom single family homes).