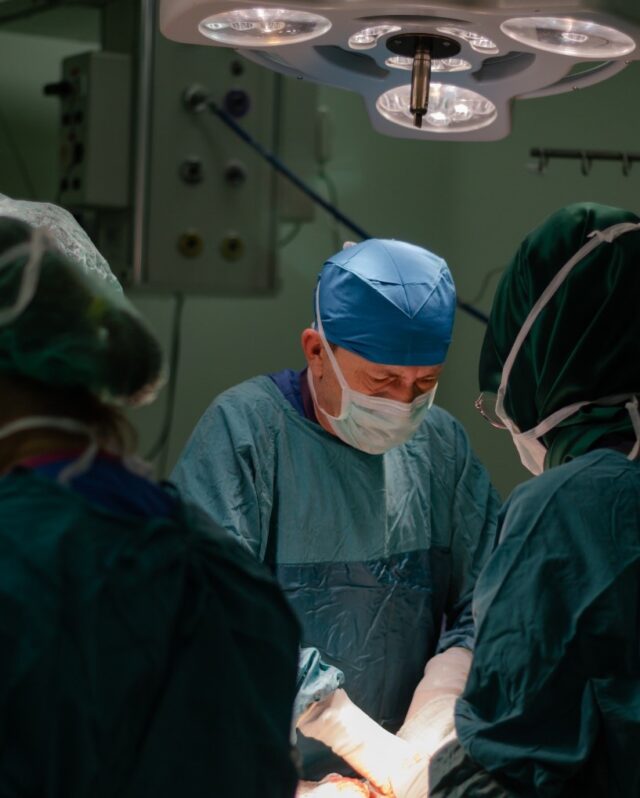 Dr. Ahmad Rahim worked as a pain management specialist and attending anesthesiologist in Gainesville, Florida. In the following article, Ahmad Abdul-Rahim discusses safety protocols in anesthesia, and how these developments in anesthesia monitoring, and AI technology are protecting patients who go under the knife.
Anesthesia is safer in today's modern world than ever before due to the constant advancements in science and medical technology. However, that doesn't mean it's risk-free.
Sedation-requiring surgery is inherently dangerous, which is why anesthesiology teams around the world are constantly striving to enhance patient safety indicators and measures explains Ahmad Abdul-Rahim.
Perioperative mortality-morbidity incidents are the primary factor used in anesthesia quality and safety monitoring. But the method is quickly becoming outdated due to their limited specificity and sensitivity for anesthesiology-related concerns. After all, patient perioperative mortality or morbidity isn't always contributed to anesthesia reports Dr. Ahmad Rahim, doctor of anesthesiology that completed his residency at University of Florida Health.
Several additional measurement tools have been established and encouraged in recent years, the most prominent being clinical indicators.
Safety in Anesthesiology Throughout History
While they were initially used in the manufacturing sector, the Federal Government of the United States for Medicare beneficiaries introduced them to the healthcare industry in 1982. Originally, clinical indicators were designed as generic quality flags, which necessitated case-by-case reviews to establish whether there were problems with the quality of care received by the patient.
Dr. Ahmad Rahim in anesthesiology reports that from 1987 to 1993, the Joint Commission on Accreditation of Healthcare Organizations created an anesthesia care task force.
The Role of the Anesthesia Care Task Force
Ahmad Abdul-Rahim explains that the task force consisted of a few experts from professional organizations across the country who worked together to craft 14 anesthesia indicators to ensure accurate, continuous monitoring of hospitals' performance.
The indicators were divided into the following two categories that make up the Joint Commission Indicator Measurement System:
Sentinel Event Indicators — These established severe isolated occurrences, such as death, serious psychological injury, or physical damage.
Rate-Based Indicators — These looked for abnormal trends occurring in a specific process or outcome. They're reported as a ratio numerator and denominator, such as the annual rate of unforeseen ICU admissions following anesthesia.
After its development, the Indicator Measurement System was field tested for reliability in various volunteer hospitals. The number of indicators was subsequently reduced to the five in use today:
Peripheral nervous system problems
Perioperative central nervous system complications
Cardiacia arrest
Acute myocardial infarction
Death
On top of that, they were renamed "perioperative indicators" as experts concluded the measures weren't anesthesia specific.
Today's Safety in Anesthesiology
Dr. Ahmad Rahim, pain management specialist explains that the involvement of governmental bodies, healthcare organizations, and managed care entities in the running of medical establishments has increased dramatically in the last handful of years. And according to experts, this has led to the rise in indicator program developments, especially in the USA.
Stakeholders have continued to pressure facilities into measuring organizational and professional performance. Thus, the complexity and number of clinical indicators have evolved over time. It's particularly prevalent for anesthesia as the nature of the indicators is notoriously unclear.
Dr. Ahmad Rahim, who completed his residency at University of Florida Health, in speaking of anesthesiology states that the currently recommended methods for determining anesthesia-related quality issues are as follows:
Peer-reviewing medical charts and other information to identify possible safety concerns
Internal benchmarking and comparison
External benchmarking and comparison focusing on the averages seen in other hospitals
Noncompliance with recognized standards
Adjusting risks for morbidities and other factors

The Future of Patient Safety During Anesthesia in The United States of America
While there have already been major advancements in the safety of anesthesia, malignant hyperthermia, respiratory problems, delirium, and even infection from peripheral nerve blocks are still prevalent concerns. So, the USA is looking to take giant leaps forward to further enhance patient safety in the years to come reports Ahmad Abdul-Rahim.
Experts understand that the culture of safety within operating rooms, perioperative care settings, and procedural areas should be improved. The only way the country can move forward with enhanced anesthesia safety is to include communications and observations from all professionals, patients, and their families when designing prevention methods.
Even though the past ten years have shown a decrease in deaths and preventable patient harm, the severity (and, the frequency) of postoperative harm has not.
Therefore, hospitals are constantly trying to improve monitoring methods following anesthesia, using clinical pathways more frequently, and developing a better understanding of deterioration after surgery according to Ahmad Abdul-Rahim.
It appears that the advancement of automated anesthesia delivery, AI, telehealth, and machine learning will play massive roles in disrupting the healthcare industry and improving patient outcomes and safety in perioperative circumstances.