The forecast for Halloween this coming Monday looks promising for kids of all ages. Patchy fog could be coming in on Monday with no rain with highs during the day in the 60s and evening temperatures falling into the 50s. That should be a perfect backdrop for kids this Halloween. Just cool enough to have a fireplace or firepit going with Trick-or-treaters ringing doorbells, hayrides, and the opportunity to see neighbors that you may not see any other time of the year.
Sprinkled throughout Lakeland are homes that really capture the spirit of Halloween. On either end you will find shipwreck décor, large inflatable pumpkins and black cats, and in between a bit of everything else. One house in Plantation Hills neighborhood annually hosts Trick-or-treaters with an interactive pirate themed treasure hunt (pictured above) while some other neighborhoods boast some of the most plentiful amounts of candy where a pumpkin bucket or even a big grocery bag just isn't enough.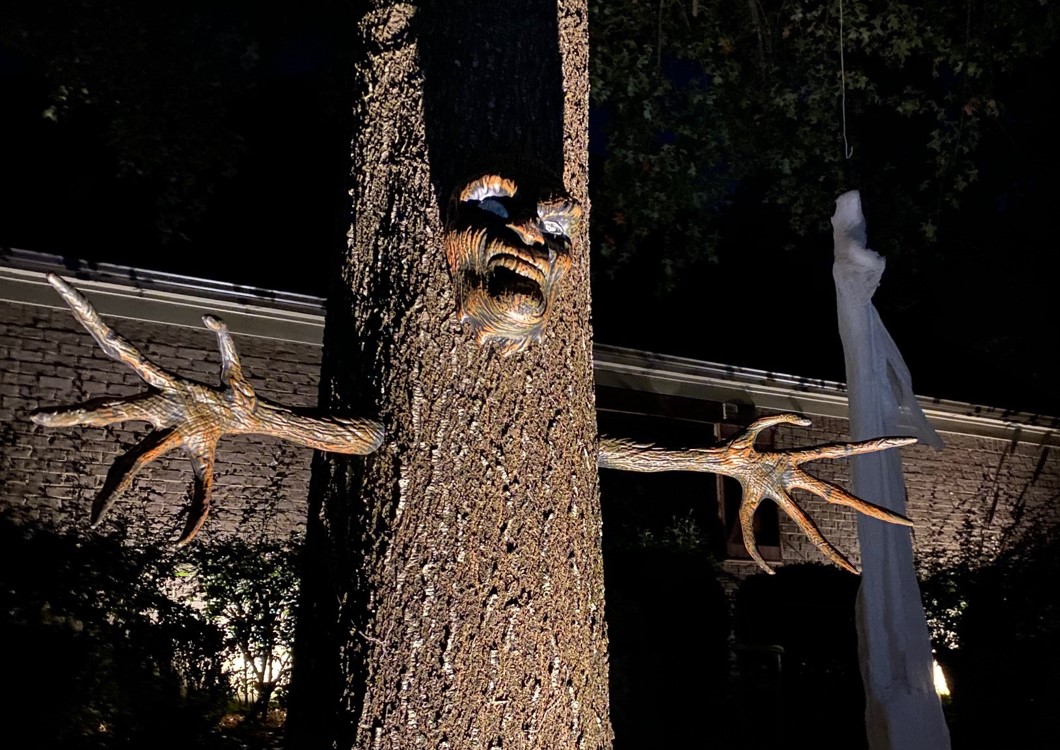 No matter where you go children always have a great time, and "first-timers" to Lakeland soon realize they have landed in a generous and festive community that knows how to celebrate every major holiday. Be mindful if you are driving in as the sun fades since most are on foot as trick-or-treat traffic in neighborhoods will peak under darkness. Happy Haunting Lakeland!