Richard Fabacher, Lakeland's newest Eagle Scout, recently showed off his Eagle Scout project, a much-needed bridge on the International Harvester (IH) Park trail system in Lakeland.
The precise location of this bridge, as described by Fabacher, lies along the blue trail leading into the red trail. His personal affinity for IH Park, where he often ran with his cross-country team, was marred by the presence of a substantial trench traversed by a small stream on the red trail. Taking on the mantle of his Eagle Scout endeavor, he meticulously devised a plan to erect a bridge over this trench. His vision extended beyond just his cross-country teammates; he aimed to provide a safe and effortless passage over the trench for all IH Park visitors. With dedication and hard work, he successfully completed the project, resulting in a remarkable testament to his unwavering determination.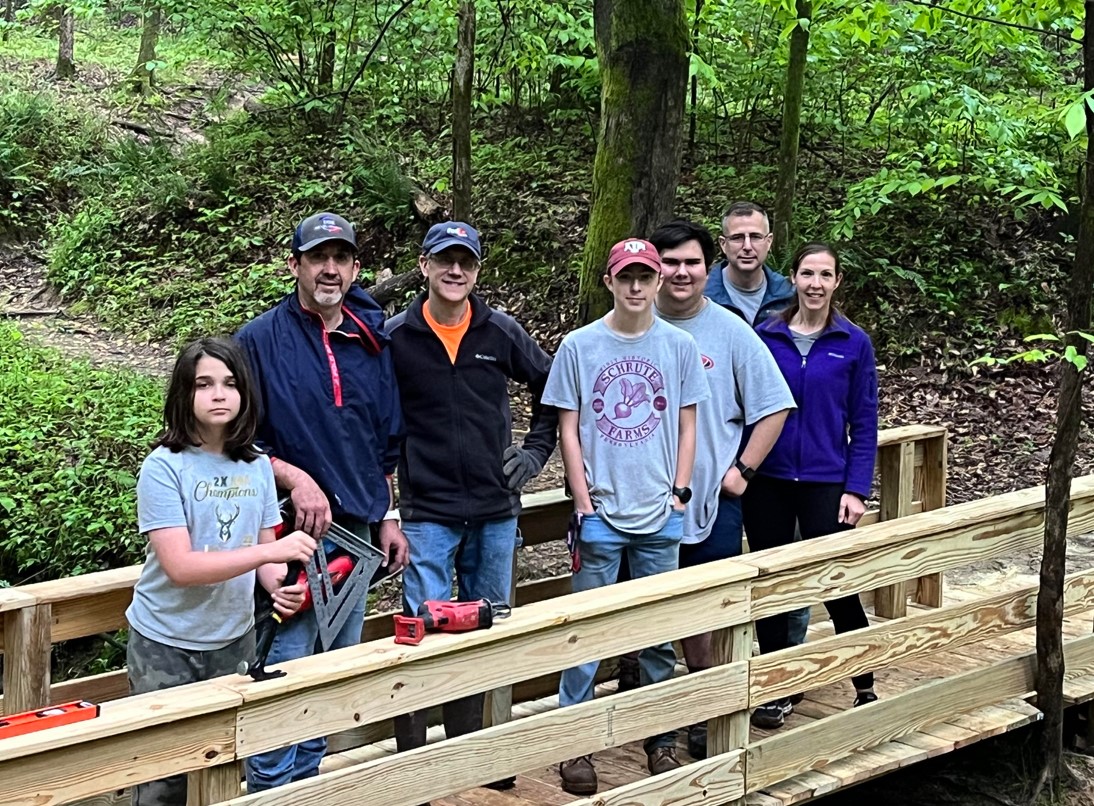 Mr. Fabacher also demonstrated his commitment to the community by generously redirecting the funds left over from his Eagle Scout project to the city's Parks and Recreation Department. The young Eagle Scout hopes to provide an opportunity for another scout or volunteer to contribute further enhancements to an already beautiful IH Park.