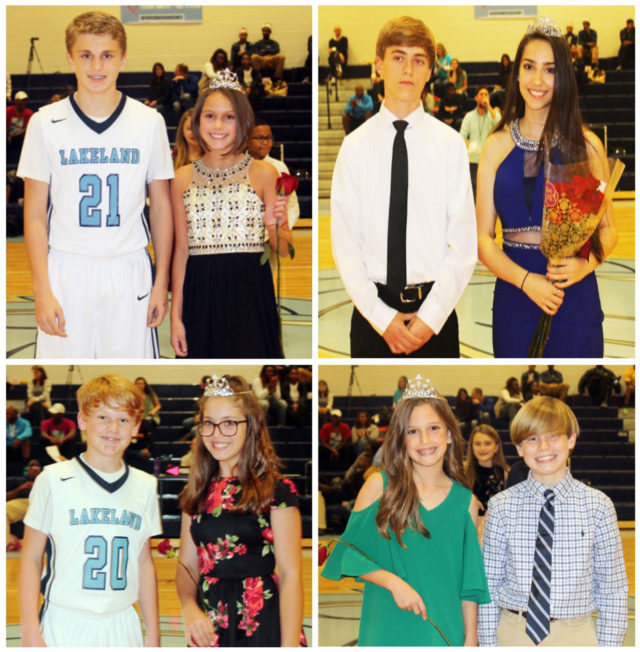 The last full week before Thanksgiving break, Nov. 13-17, was the first ever Basketball Homecoming at Lakeland Middle Preparatory School (LMPS).
Each homeroom nominated students from their classes to be on the Homecoming Court, said Jared Parham, visual arts teacher at LMPS.
"Then we took those names and had each class vote for the students they wanted to win for their grade level," said Mr. Parham.   Students on the court also had to demonstrate ROAR expectations by being Respectful, Outstanding, Accountable and Responsible (which includes academics and conduct).
Winners by grade include Lily Douglas and Preston Bowen, fifth grade; Ensley Gordin and Hayden Kee, sixth grade; Luci McCormack and Jackson Hair, seventh grade; and Skye Anderson and Corbyn Drew, eighth grade.
The week also included a pep rally, the Homecoming basketball game and a Homecoming Dance in the LMPS gym.
See the photo album for the entire Homecoming Court:  https://photos.app.goo.gl/aiuXF6CBmDXn7TMk1 .  Photos courtesy of LMPS.
LMPS opened this August as a new middle school in the Lakeland School System and serves grades 5-8.