On May 6, 2023, the First Annual West Trail Run will take place at the International Harvester Managerial Park on Canada Road here in Lakeland. According to an event flyer, the event hopes to promote stormwater education and highlighting successful green infrastructure practices implemented in West Tennessee. A portion of the proceeds will be given back to the community through a $1000 watershed quality award to support the implementation of a local stewardship project.
This unique event will offer both a trail run and a fun run. Participants can enjoy a "Water Quality Festival" with music, food trucks, and beer after the race. The organizers encourage sponsorships, and the deadline for printed material is March 31, 2023.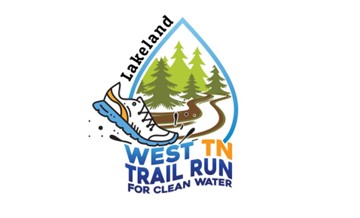 The Trail Run begins at 8:00 AM, and the Fun Run starts at 9:00 AM. The Water Quality Festival itself will run from 7:00 AM to 1:00 PM. and the race will proceed rain or shine. The registration fee for the Trail Run is $35, while the Fun Run costs $15 for adults and $10 for children aged six and above. Packet pick-up and registration start at 7:00 AM.
The event is in support of the Tennessee Stormwater Association. Join others in the area for a day of fun and contribute to the community's sustainability efforts. Click here for sponsorship information and an invoice.