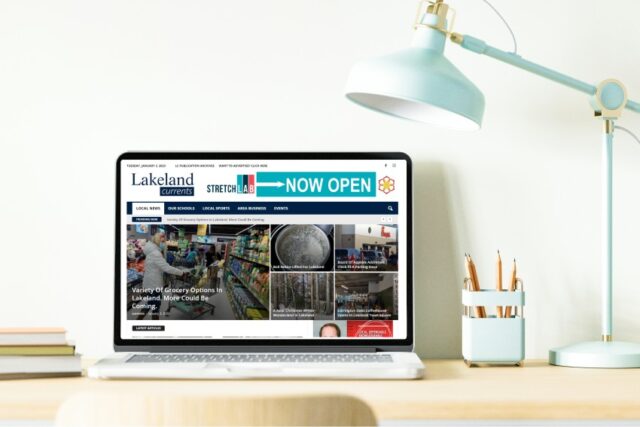 by Matt Wright
Thank you Lakeland (and beyond) for making Lakeland Currents your go to source for Lakeland news. 2022 was the biggest year yet for Currents with more than 113,000 users (readers) and over 216,000 pageviews at lakelandcurrents.com during the year. Our social media presence was also substantial with one story alone, this story about Chick-fil-A coming to Lakeland, generating over 68,000 impressions on Facebook alone (see image below). Impressions are an indicator of how many Facebook users saw a post after it was shared.

What's more amazing is Lakeland Currents has now surpassed over one million pageviews over the past five years and nearly 375,000 users (readers) in that timespan. That's an amazing goal to surpass when a small media outlet only covers one subject (Lakeland news) and one subject only.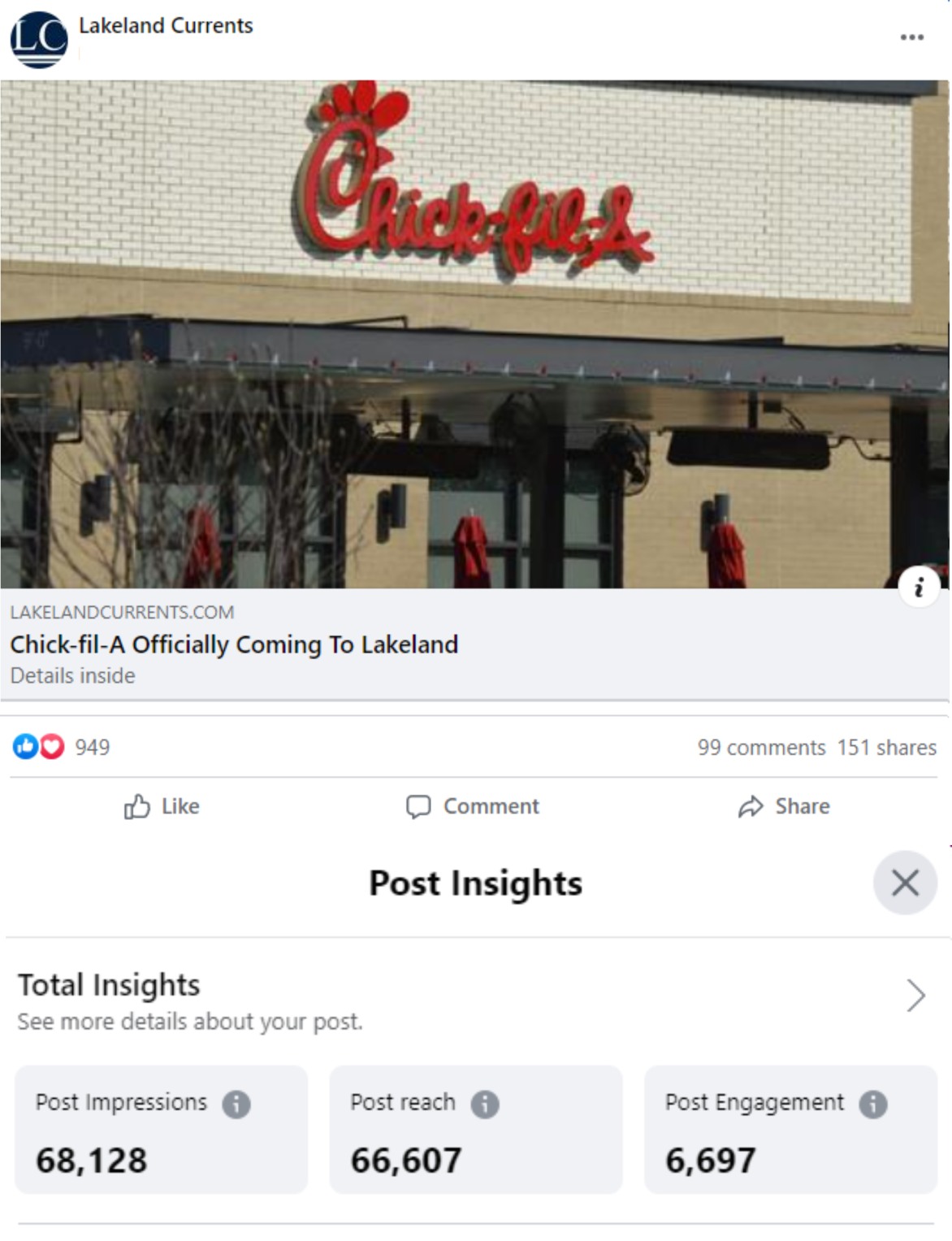 So, thank you for reading Lakeland Currents and to our great advertisers. We wish everyone nothing but the best in the new year.