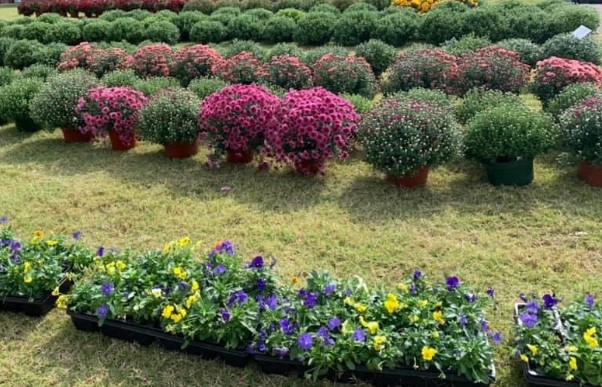 The Lakeland Prep Band Booster Club is once again selling fall flowers. The Fall Flower Sale is the Lakeland Prep Band Booster's primary annual fundraiser, in addition to Sponsorships.
The Band Boosters help support the Band and Color Guard Directors with additional expenses that supplement the band's school budget such as band equipment, marching season props, band student recognition awards, guest directors, competition expenses and the annual end of year band banquet.
The most recent items purchased for the band are the two new band trailers that will be used to move band instruments and equipment to and from competitions and events. This year's fundraiser will help with the cost of a new generator, a tarp for the Winter Guard, and year end awards for the students.
The sale includes fall favorites such as pansies, violas, cabbage plants and mums. Place your order HERE.  Flowers must be picked up Friday,  September 29th 3:30-5:30 at LPS.