The Lakeland Education Foundation (LEF) has extended the deadline for their brick campaign and added a second fundraiser for Lakeland schools.
Tanya Wallace, chairman of LEF, said the organization has tentatively extended the bricks deadline to Dec. 31.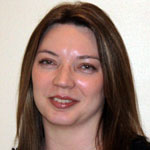 The bricks will be placed on a pathway by the flagpole at Lakeland Middle Preparatory School.  Cost is $100 to $ 215 depending on the size of the brick and message.  They can be used to recognize children, family, teachers or memorialize a loved one.
Ms. Wallace said the LEF is a 501(c) (3) non-profit educational organization that raises funds for public schools and teachers in the community. The funds are used to enrich the quality of the education for all students.  To date, funds raised have been used for technology, such as Chromebooks and E-writers, novel sets for entire grades, a greenhouse, weather station and interactive math and reading supplements that improve comprehension.
Link to the campaign: https://supportlakelandschools.org/brick-campaign/
"In addition, we are also trying to spread the word about Omaha Steaks being a fundraising partner," said Ms. Wallace.  "As you look to buy food items for the upcoming holiday season, check out all their great items. They have multi-item bundles that can be shipped as corporate or personal gifts. Please shop through the below link and LEF will receive 10% of the sale. Eat up and enjoy the great food knowing that you supported the educational enrichment of the children in your community"
https://supportlakelandschools.org/omaha_steaks/