Patriotism was contagious throughout the LES (Lakeland Elementary School) gym as students saluted veterans, past and present, at the eighth annual Veterans Day Program today (11.9.17).
Those filling the bleachers and seated around the gym seemed touched by the respect for America and proud for their young children in the spotlight.
The younger students, pre-kindergarten, kindergarten and first grade, presented their program at 11:45 a.m. with older students, grades two through four, offering their salutes at 9:30 a.m.
Kristin Nichols is an LES second grade teacher who coordinated both programs and has done so the past five years.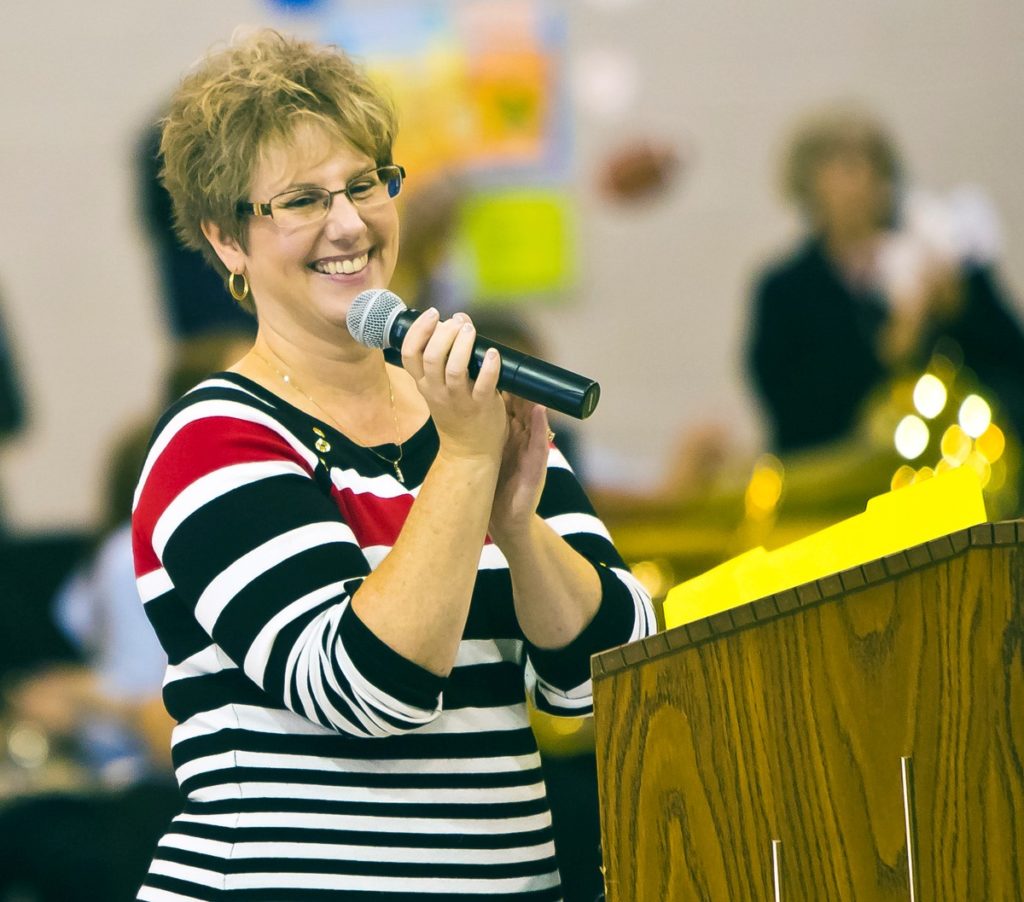 She said her husband served in the military for 25 years, both the U.S. Army and U.S. Navy. "This holds special meaning for me," she said.
Outside the gym, two walls were decorated for the celebration: a wall with the names of active duty military members who are LES students' parents or grandparents; a second wall with pictures of past and present veterans.
Performing at the second program was the LMPS (Lakeland Middle Preparatory School) concert band, 43-members strong, under the direction of Anneliese Land.  Twenty-one members of the 85-member LES Glee Club led the younger children in singing two songs to attending veterans.  Amy Greenberg is the director of the Glee Club and Dianne Davis led the young children as they sang to the veterans and guests in the bleachers.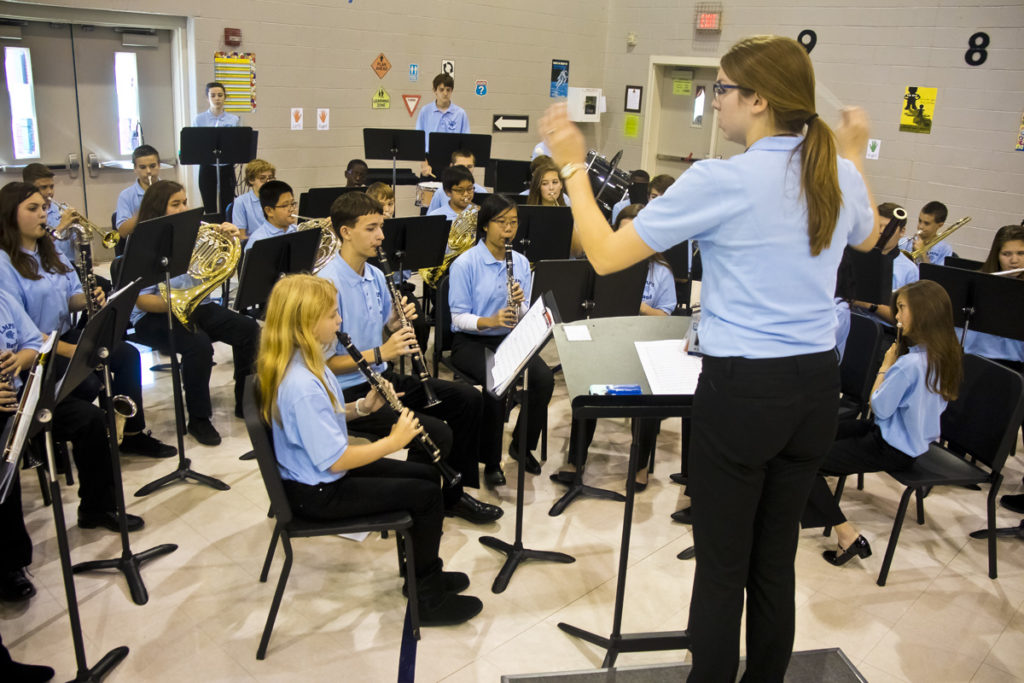 World War II veteran James Sherwood Smith, age 93, was on hand with his daughter and wife, all of Bartlett, to be part of the program.  Also attending was Charles Horton, a 24-1/2-year Navy veteran, on hand to watch his granddaughter, first grader Bailey Turman.
Dr. Ted Horrell, Lakeland School System superintendent, was introduced by Joretha Lockhart, LES principal.  Talen Covarrubias, an LES fourth grader, led the Pledge of Allegiance.
Performing at the earlier program were the LMPS string ensemble, led by Paula Turner, the AHS Band (Arlington High School) led by Tim Simpson and the LES Glee Club.  Madeline Jones, a fourth grader, led the Pledge at the earlier ceremony.
Tomorrow at 9:50 a.m. will be a special Veterans Day program at LMPS in the school gym coordinated by faculty member Leann Albert.  It will be a first, since the middle school just opened this school year.
Album of photos from LES program:
https://photos.app.goo.gl/LlM2QLPQubrVkxzb2
… Photos by Jim Willis, Lakeland Currents.