by Andre' Nolan, P&R Board member
The Lakeland Municipal Parks and Recreation/Natural Resources Advisory Board met Dec. 12 at City Hall.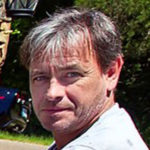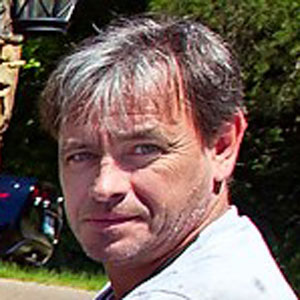 Missy Marshall, director of Keep Tennessee Beautiful (KTnB) and staff member Monica Kizer gave a presentation on "Ready. Set. Grow!," a 5K race Apr. 20  at Delta Blues Winery, 6865 Stewart Rd in Lakeland.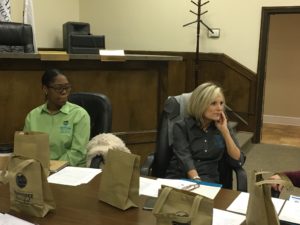 The event will help to raise awareness about KTnB, and efforts to educate and rally Tennesseans on litter prevention, recycling, and beautification in their communities, said Ms. Marshall.   All proceeds from this event will go to the University of Memphis/KTnB Foundation which will fund scholarships for students planning to study in the environmental conservation field and to community environmental conservation field and to community environmental education grants.
Registration and race packet pick-up will begin at 4 p.m. the day of the race.  There will be a celebration following the 6 p.m. race with local vendors at the Winery
Registration fee now is $25 and $10 for ages 12 and under.  All ages are welcome to this event!  You can run or walk in this race.  "We want to promote not only a healthy lifestyle for Tennesseans, but also encourage us to have a healthy state too," said Ms. Marshall.
Parks report
With the colder weather and shorter day activity in the parks lessens, as does the improvement work by public works.
Zadie Kuehl Park
There has been some damage to the new bushes that were planted last month.   This was done by deer and the Public Works Department will keep an eye on this.
Oak Ridge Park.
Work is moving forward with the split rail fence.
IH Park
The Brenner recycle cans have been ordered, but Treetop Products the vender currently has them on backorder.  Delivery is hoped for early January.
The board voted on new rules for city parks the most significant change being amending the Parks opening hours from Dawn till 9pm to Dawn till Dusk.
Athletics
The first week of youth basketball was a great success.   Both recreation and competitive teams played.  The 7 and 8-year-old competitive team coached by Matt Wright and Zach Cowell beat St. George's in their season start.  It was agreed to plan to expand participation in competitive basketball to offer a broader range, and reduce some pressure from the oversubscribed recreational league
Youth soccer registration for the spring season has begun.   Little Super Star Soccer is our partner in this league.
Fan gear:  Hats, t-Shirts, and sweatshirts are now available.   To order go online for more details.
http://www.lakelandtn.gov/DocumentCenter/View/6784
Winter Tennis registration has begun.   The sessions will be coached by Dave DeGutis at Windward Slopes Park.
Link to registration for the winter clinics-
http://leagues.bluesombrero.com/Default.aspx?tabid=801390.
Athletic Complex
Kevin Rooney, director of P&R, attended and LPRF (Local Parks and Recreation Fund) grant seminar in Jackson, TN and is hopeful that Lakeland will qualify for this grant.
Special Events
The annual Christmas Festival was a success with about 150 children attending, Santa arrived this year in a convertible, which was a huge success with the kids.
Lakeland Senior Center (LSC)
Attendance was 300 for the month of December.
The LSC Christmas dinner was Dec. 1 and catered by Pink Flamingo.  Keyboardist and singer Charles Norman entertained and Santa made a special appearance.  There were approximately 70 attendees.
… Photos by Kim Odom, City Hall staff.