By André Nolan, P & R Board member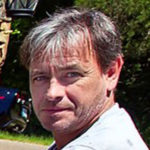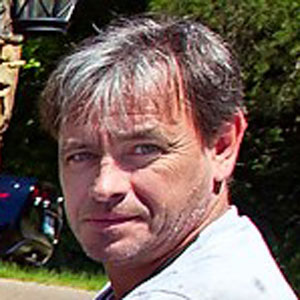 A great deal of the meeting was taken up by discussion on the proposed phased build-out of the Lakeland Sports Complex. Three options were tabled including a full phase one-build and two alternates.   The Board unanimously voted on alternate two which includes two softball fields, two multi-purpose fields in the outfield of the softball fields which will be lit, two more on an area behind the two softball fields.  This area is the infrastructure for a future four-field field wagon wheel. Asphalt parking for 87 cars plus an additional 86 gravel spaces.  Restrooms and concessions building plus a maintenance and storage building.  It was suggested that we also look at a two softball two multi-purpose option that would save some money.
If approved by the BOC (Board of Commissioners), the complex would be on a section of a 100-acre plot of land owned by the City at Memphis Arlington and Canada Roads.
Zadie E. Kuehl Memorial Park
No reports to the Shelby County Sheriff's Office (SCSO) and no unusual trash or vandalism.
The trees that had died or were taken down have been replaced.   An azalea, maple, and Japanese maple were planted this month.
The City honored Jerimiah Vess for the great work he did on the Park entrance, trash cans and benches at the last BOC Meeting.  He has a metal sign to add that will make the entrance even more desirable.
Windward Slopes
It has been too wet to address the trees in the wetland area.  This work will be completed when the land dries out
Plantation Hills
A problem with the grass cutting service on the utility easement reoccurred this month but that has been resolved.  There are some downed trees in this Park that need to be removed.   However it is also too wet to take heavy equipment at this time.
Oak Ridge Park.
Replaced trees.   Four October Glory Maples were planted.
IH Park
Rental pricing for the facilities has been reset.   City management, Parks Department and the Board all felt the facilities were underpriced.   With this change that has been addressed, it will help with the Department's income stream.
Brenner Brown achieved his recycle can goal and two cans are on the way.   Each can will have a plaque honoring this young Lakeland hero.  (Brenner is a five-year-old Lakeland resident who requested birthday money to buy recycling containers for the City instead of the usual birthday gifts.)
Cool Springs
A drainage issue on the trail is being addressed.  It may require a culvert pipe but once a plan is in place the Board will be informed.
Athletics
Youth basketball registration was closed at 215 participants.   The original idea had been to cap it at 180.   However to avoid disappointing so many, accommodations were made.   There is still a 45-person wait list.   And that is even after Matt Wright (Lakeland citizen) put together a competitive team in the Crosscheck League in Germantown.  This will be a 4th grade team of eight players coached by Zack Cow.   It will serve as a test as to whether the Parks and Recreation Department will look to more programs like this to allow more kids to play.  It is a little more expensive to play in a competitive league, but it would add another level to the Lakeland Basketball offerings. Jack Callaghan, a University of Memphis student staff member, has been hired part time to help Wendi Haley (recreation program supervisor) out with this giant league.
Youth football has concluded.   It is planned to add flag teams to seven and eight-year-olds as many parents wanted this as an option.  Younger players with less experience will benefit from this less-contact version of the sport.
Youth soccer has also concluded.  There was a trophy party that was a great success.  Little Super Star Soccer, our partner in this League, is really excited as is the Board about the spring season.
Adult Flag has concluded with the Maniacs winning the trophy which they will get to keep for the year.
Special Events
The annual Halloween Festival was at IH Park on Sun. Oct 22nd.  Even with the event being moved indoors due to inclement weather it was a huge success with a record 500 kids attending.
The Last LAMP concert played by Bluff City Bandits played to a smaller than usual crowd.   The Board will discuss the plans for next year in more depth over the coming months.
Christmas Festival
There was discussion on the Christmas Festival.   There will be free pizza and children can write a letter to Santa, which he will answer!!!
Public works for the first time will put up the City Christmas Tree at IH Park.   In previous years this was outsourced, garnering a savings of $6,000.
Lakeland Senior Center (LSC) Events
Last month
October 18: Other special events in October included, a seminar "How Full is Your Bucket?" presented by Sharon Fryman, community outreach manager for Saint Francis Hospital Bartlett.  Ms. Fryman spoke to seniors about their well-being and how positive experiences impact a person's spirit.  She shared the theory of the dipper and the bucket from her favorite book, "How Full Is Your Bucket?" by Tom Rath and Donald O. Clifton. She encouraged kind acts, as simple as saying thank you, to fill someone's bucket.
October 24: James Stiles, life care planning lawyer with Stiles Law Firm, discussed all things related to elder care including living at home with assistance, retirement community, assisted living, nursing home, cost of care, private benefits and public resources, etc.
October 27: Seniors 55+ Fall Y'all Potluck Luncheon with entertainment by the Steppin' Out Dancers. Sponsored by Opulezna Designs, owner is Diana Crenshaw.  Ms. Crenshaw donated the grand prize drawing giveaway, a $25 gift certificate from her jewelry collection. The crowd of 30+ enjoyed a feast of homemade side dishes, alongside the main entrée, fried and baked chicken donated by Kroger.
November
November 7: Karaoke Tuesday, featuring oldies but goodies. Participants gathered to sing a few tunes including Kenny Roger's country hit, "The Gambler," and "Elvira," by The Oak Ridge Boys.
November 28:
Pearls of Wisdom Forum & Luncheon – Tuesday, Nov. 28, from Noon to 1:30 p.m. Lunch and Forum: Pearls of Wisdom, Common Sense Management with a Humorist Touch. Join us for "You Know What Momma Said," an inspiring forum presented by Kathy Beydler. Bring a friend to this delightful and inspiring presentation. Lunch will be served. Must RSVP by calling 746-8195.
December
December 1: Seniors 55+ Christmas Dinner – Friday, Dec. 1, at 6 p.m. at IH Clubhouse. Come get into the holiday spirit with friends. Enjoy a catered holiday dinner by Pink Flamingo featuring turkey and all the fixings. Keyboardist and singer, Charles Norman will entertain the crowd. Santa will make a special appearance to draw for our prize giveaway. There are plenty of prizes to win. The event is sponsored by Lefler Financial.  Dinner tickets must be purchased in advance. Cost is $10. Tickets are available at the senior center during business hours. Credit card payments are accepted. For more information, contact Kim Odom at (901) 746-8195.
December 12: Christmas Karaoke at 11:30 a.m.  Gather with us to sing Christmas songs. Bring a $5 wrapped gift to be part of Secret Santa (gift exchange).
The Lakeland Senior Center located at 4527 Canada Road will be closed Thursday and Friday, Nov 23-24 in observance of Thanksgiving, and will be closed Monday and Tuesday, Dec. 25-26, in observance of Christmas.