A weekend mass cutting of mature trees at Long Landing, an upscale subdivision off Seed Tick Road, has come to a halt and awaits punitive action from the City.
City Manager Jim Atkinson was notified yesterday (1.29.18) about the downed trees in a non-disturb common open space (COS).   After inspecting the area, a Stop Work Order sign was placed on the property.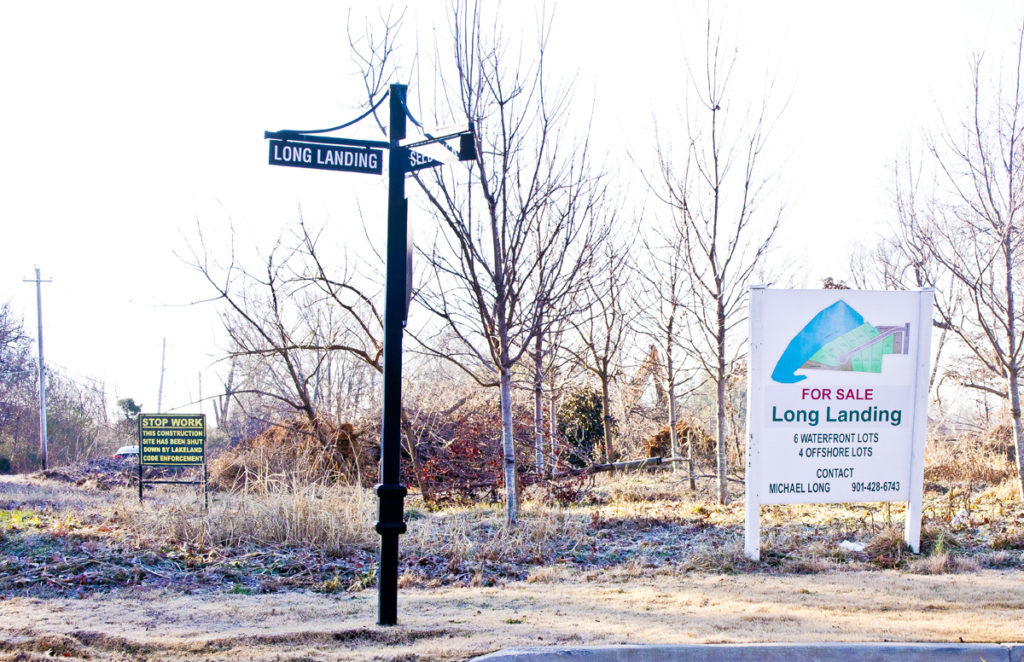 Mr. Atkinson explained the situation to Lakeland Currents, saying, "The southern-most lot is one-acre directly adjacent to the Preserve. The owner, currently a Lakeland resident in Oakwood, is prepping the site to build a large house.
"This was known activity and he will be establishing a solid buffer along Seed Tick with his house construction," Mr. Atkinson said.  "He will continue to haul off debris from this lot to clean it up.
"His contractor was contacted by Mike Long over the weekend about also clearing out the COS in Long Landing.  This is the area directly in front of the first house in Long Landing. This is a no-no, since it is platted open space. There will not be any more work on this lot until we determine penalties, he pays the fines, and goes through a process to establish a new buffer. He'll need to go before the MPC for plan approval."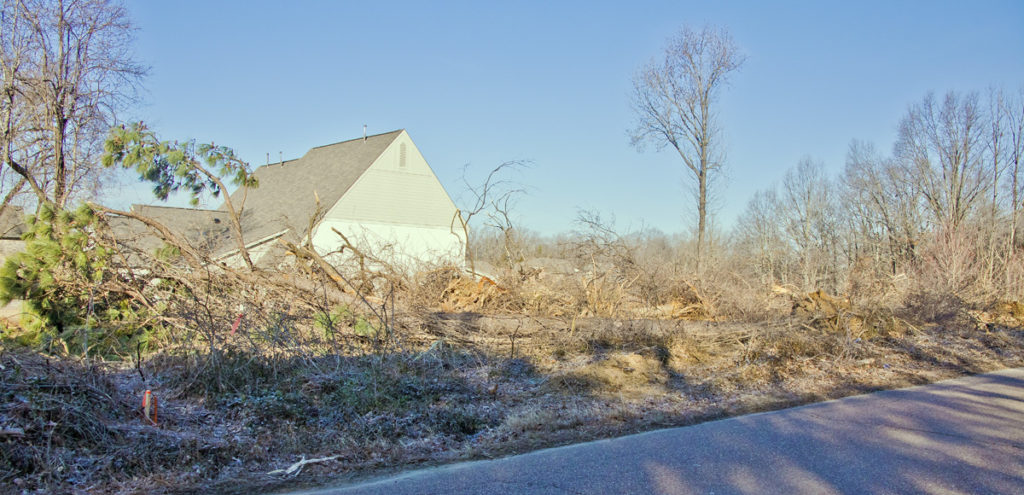 Mr. Atkinson added, "The City takes this very seriously. The City's Land Development Regulations have penalties for such activity, and will be implemented to its full effect. There will also be required replanting within the common open space. "
The news filtered through Lakeland neighborhoods via social media Monday, questioning the removal of so many trees.
… Photos by Jim Willis, Lakeland Currents.