It was a day of FIRSTS, as in First Places, for LMPS Cheer and POM Squads Sunday (1.28.18) in Southaven.
Both LMPS (Lakeland Middle Preparatory School) teams walked away with first place awards as well as other honors during the Worldwide Spirit Association (WSA) competition at Landers Center in Southaven.
Kimber Rahm, physical educator and POM sponsor at LMPS, said there are 10 girls on her squad.  "We participated in the Open Variety School Dance Division. We had all but one participate in the event Sunday. We had one who had to sit out and watch due to a fractured toe.
"We won first place in our division and we received Most Creative and the High Point Champion for the highest points which means we received the award for Level Legends."
Mrs. Rahm said the team that won the high point champion received a bid to another competition and receives the title and award of Level Legends.
"I am very proud of both squads. We are proud to represent our school as the Spirit Squad," said Mrs. Rahm.
Erin Wallace is a 5th grade social studies and science teacher and coach to the 18-member Cheer Squad.  All members of her squad participated Sunday.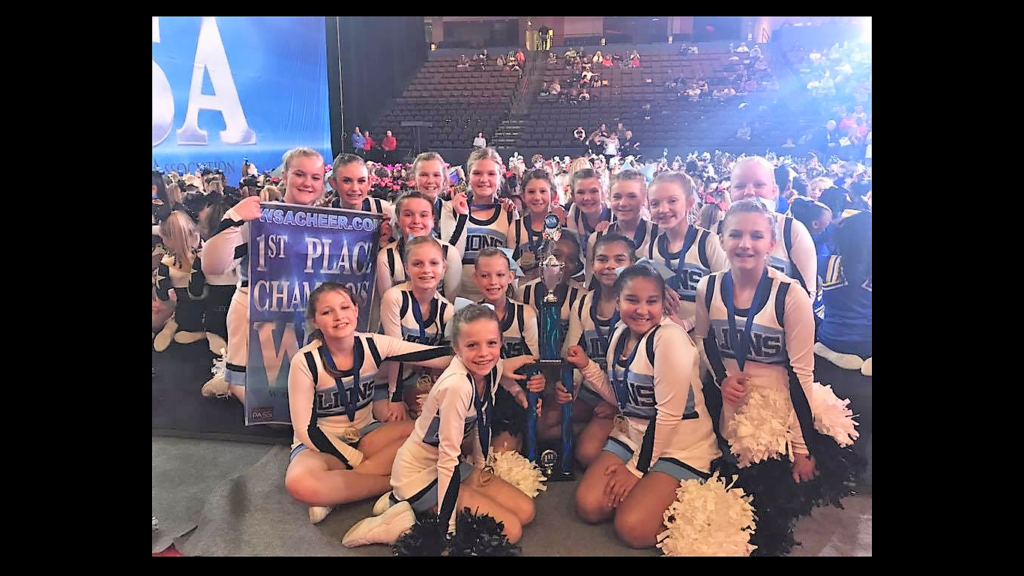 Miss Wallace said her squad practices twice a week at school and once at Memphis Pride for tumbling.  The girls are featured at games, community events, pep rallies and competitions.
The Cheer Squad received first place in the Non-Tumbling Junior School Cheer division. They won most creative, best tumbling and stunts as well as the High Point Champions which makes them the "Level Legends".
"It is a fantastic representation of LMPS and a first-year squad," said Miss Wallace.
LMPS opened in August 2017 serving grades 5-8.
.. Photos courtesy of LMPS.