It was likely the largest golf tournament in Lakeland with a generous donation to the Lakeland School System (LSS).
Brittney Buchanan, executive director for the Lakeland Chamber of Commerce, said 103 golfers participated in the Renaissance Realty Lakeland Chamber Golf Invitational Oct. 23 and raised $7,000 for schools.  The $7,000 has been split between Lakeland Elementary School and Lakeland Middle Preparatory School.
"I believe we had about 80 golfers last year," said Mrs. Buchanan.  "I do think this was the largest and definitely most profitable."
Chamber President Wil Ashworth said, "We are proud to say that we have raised more funds than ever to benefit our school system and the Lakeland Chamber. We would like to give a special thanks to all of the volunteers including the parents, faculty and administrators from the Lakeland Schools."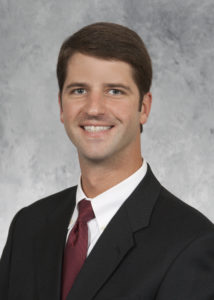 Renaissance Realty was the title sponsor for the tournament at Stonebridge Golf Club.  Other sponsors included Fireworks City, Renaissance Group, State Farm Insurance Wil Ashworth, Chris Woods Construction Company, Caesar's, A2H, The Lake District and Pop-a-Lock.