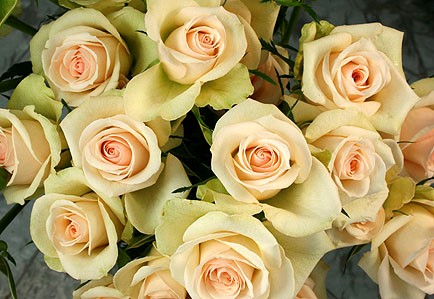 Visitation and funeral arrangements have been announced for Geri Benjamin, wife of Scott Benjamin who is pastor of theRefuge Church in Lakeland.
Information was provided by Pastor Benjamin and his family.
"Geri Benjamin, 49, finished her life on Earth and was ushered into the presence of our Great God and King Jesus on February 3, 2018.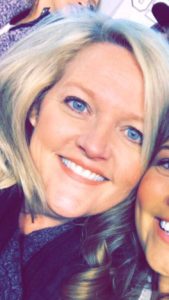 "She was an amazing wife, mother, sister, friend, and daughter.
"By day, Geri Benjamin was an attorney who practiced law with AutoZone for 20 years. By night, she was her children's taxi driver, avid shopper, cheerleader, cook, pantry-organizer-extraordinarrie, 80's music singer, counselor, sports lover, and Diet Coke drinker.
"As a wife and mother, she was a calming voice, the voice of reason, the glue that held her family together. She was full of wisdom, grace, selflessness, and kindness.
"Geri is survived by her #FamSquad: Scott, her husband of 24 years, her four beloved children Leanna (21), Lindsay (16), Drew (13) and Erin (11), as well as "Fatty-Fatso" Ace (age unknown). Her momma, Eleanor; sister, Alana; and father, Ed, and a number of aunts, uncles, cousins and a multitude of friends who cherished her greatly.
"The visitation will be held at theRefuge Church (9817 Huff N Puff Rd, Lakeland, TN 38002) from 4 – 8 p.m. Friday (2.9.18).
"The funeral service will be held at Bellevue Baptist Church (2000 Appling Rd, Cordova, TN 38016) at 11 a.m. Saturday (2.10.18)."
There is information on the Church website about support for the Benjamin family. http://www.refugememphis.org/
Pastor Benjamin is a member of the Lakeland Chamber of Commerce and was honored in January as "Community Partner of the Year." He and theRefuge Church were recognized for support of the Chamber through various contributions including the new resident welcome bags and home-cooked meals delivered to businesses open on Thanksgiving.
From Wil Ashworth, Lakeland Chamber president:
"We are deeply saddened to hear of the sudden passing of Geri Benjamin. The Benjamin family and theRefuge Church have always been strong supporters of the Chamber and the Lakeland community. Our thoughts and prayers are with the Benjamin family as they try to cope with this devastating loss."
From Wyatt Bunker, Lakeland Mayor
"The Benjamins are dear friends of mine and dear friends to the City. Geri was a loving wife, mother and friend. We are devastated over their loss. I pray that God will show them grace."