Fire Closes Back Yard Burger for Several Weeks
An early evening fire tonight (2.13.18) at the Lakeland Back Yard Burger, 9000 U.S. Highway 64, has closed the restaurant for about two weeks, according to the manager.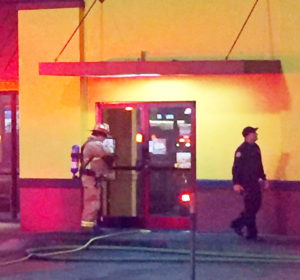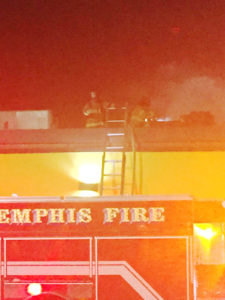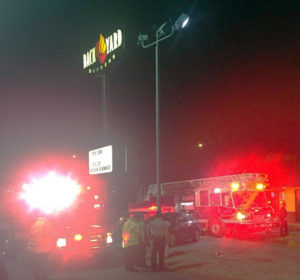 The grease fire in the vent system caused minimal damage, said Brent Perkins, PIO/GIS for the Shelby County Fire Department, and there were no injuries.  Mr. Perkins said this has happened before at this location.
But restaurant staff said there was enough damage to the building that it will likely be two weeks before repairs can be made and the restaurant reopens.
Mr. Perkins said the suppression system worked, but needed more assistance from the Fire Department.
… Photos and video by Carl Helton, Lakeland Currents.