Two men were arrested in north Memphis Monday (11.6.17) after they stole an electronic device from a "bait car" at the Lakeland restaurant.
Earle Farrell, public information officer for the Shelby County Sheriff's Office (SCSO), tonight said that Jamil Spencer, birthdate 2.5.83, and Antonio Bateman, birthdate 1.22.97, were both charged with aggravated assault, theft from a motor vehicle and evading arrest.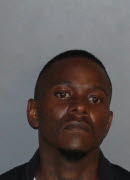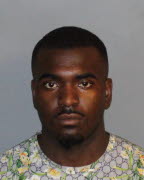 "More charges are expected to be filed," he said.  "Each is being held on a $75,000 bond."
It is believed these men are part of a bigger theft ring which may have involved other motor vehicle thefts in Lakeland.
"The bait car was a double cab pickup truck used at the Lakeland Cracker Barrel with a laptop visible," said Mr. Farrell.  "It sat for a couple of days untouched," said Mr. Farrell.  But then on Monday the two suspects broke out the back window of the truck and took the laptop.  They matched the description from other car break-ins.
"Deputies followed the men to an apartment on Chelsea but they got away," said Mr. Farrell.  In the process, "They hit head on into a plainclothes car which is the aggravated assault charge."  At that location the deputies recovered stolen hand guns and electronics devices."
Mr. Farrell said the deputies continued the chase and finally arrested the suspects.
"The upshot of this is do not leave valuables in cars. These thieves watch places like Cracker Barrel where people will be inside 30 or 40 minutes. And if they see you put something in your trunk, that's exactly where they go.
"You think it's not going to happen to you.  And sometimes people think they've locked their cars but they have not.  Then it's not a breaking and entering case."
He added, "We're trying to get as many of these thieves off the streets as we can before the holiday season."